Celery puree recipe
Posted On janvier 13, 2020
A few weeks ago I saw a report about M6 that talked about robot kitchens and I loved finding it there. my expert cook I love. I have had this robot for almost 4 years and I use it very often for my daily dish recipes.
In winter it is perfect for soups and purees of vegetables, but also for compotes and creams for dessert. I use it more as an employee to help me prepare various elements of my recipes instead of as a food processor in which I prepare a dish from A to Z.
I have a cast iron pan that I love for simmering dishes, for example, and I like to mix during cooking or brown food, in short, I like to cook!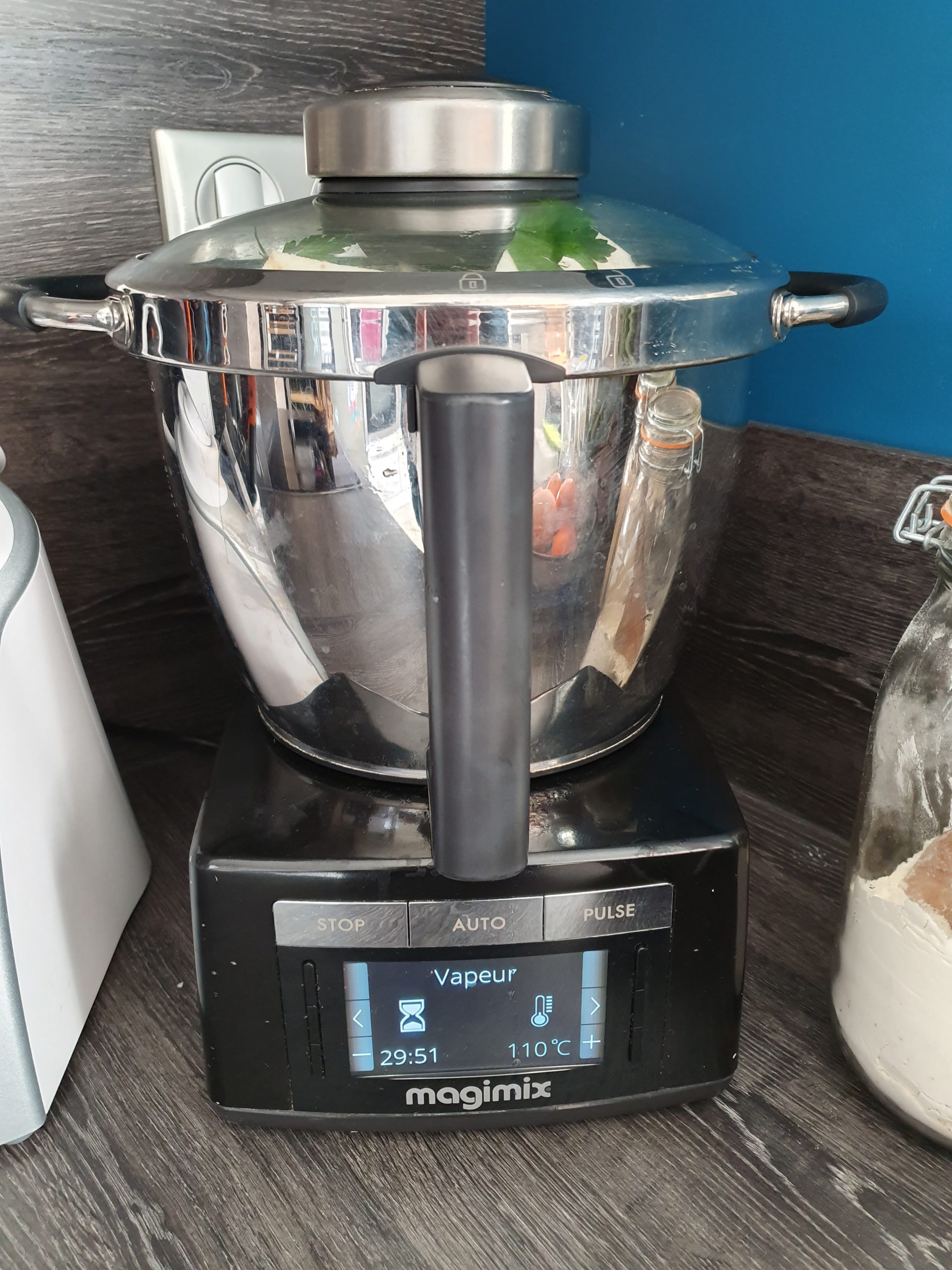 But as I told you, it is excellent for mashed potatoes that are made very quickly and can be 100% vegetable.
You don't even have to add potatoes or large amounts of butter or cream to get creamy recipes. It's good to lighten our recipes, right?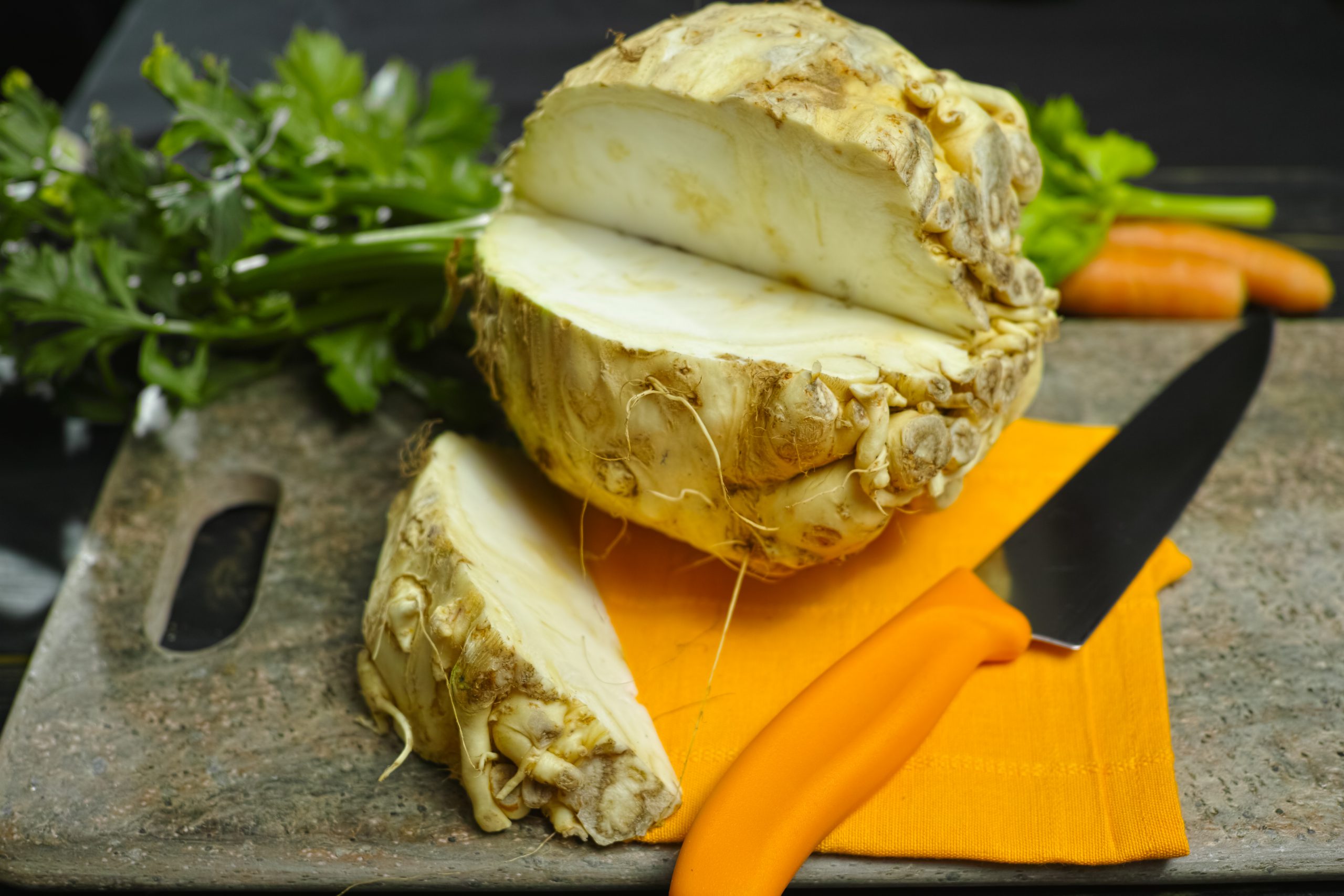 Here is the recipe for mashed potatoes today celery. It is a winter vegetable that doesn't really cost much and is delicious, but unfortunately it is often forgotten to buy.
This mash is very light and fragrant, I like to serve it with grilled ham and port sauce, or filet mignon with mustard but also with baked cod bacon. Go with everything!
Mashed celery in Cook-Expert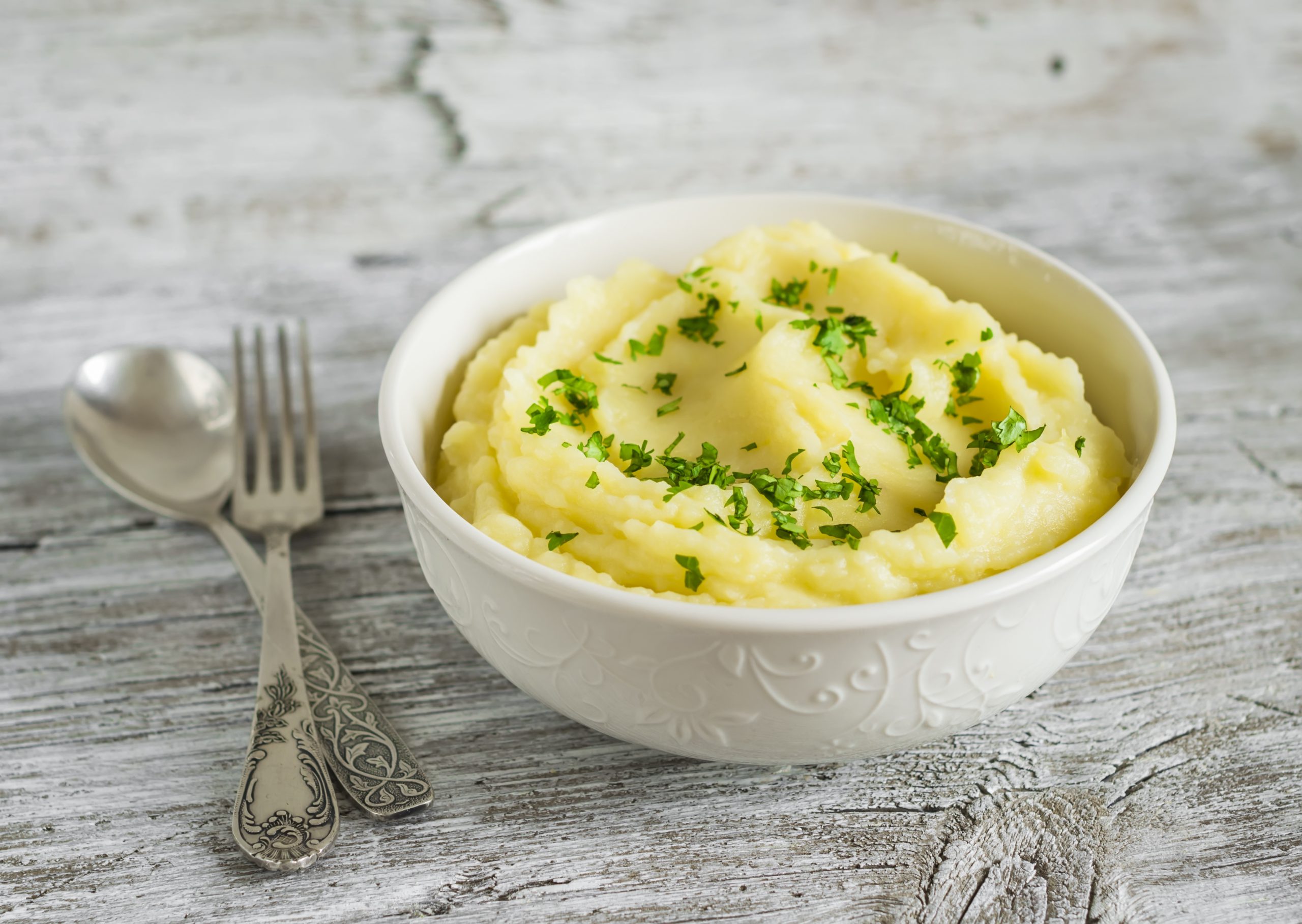 ingredients
1 medium celery ball

4 sprigs of parsley

2 tablespoons thick cream

Nutmeg

Salt pepper
preparation
Rinse and peel the celery ball.

Dice, place them in the Cook-Expert steam basket.

Fill the tank with 1/2 liter of water and then cook the celery in steam mode for 30 minutes.

At the end of cooking, keep only 25 cl of cooking water, add the celery pieces to the tank. Add the cream, salt, pepper and a little grated nutmeg.

Mix in "milkshake" mode, the mash is ready.

Serve the hot puree, sprinkled with chopped parsley, with the accompaniment you choose.
5.0.7
Copyright © 2019 Audrey Cuisine. All rights reserved.