Chicken with pak choï and sesame
Posted On février 6, 2020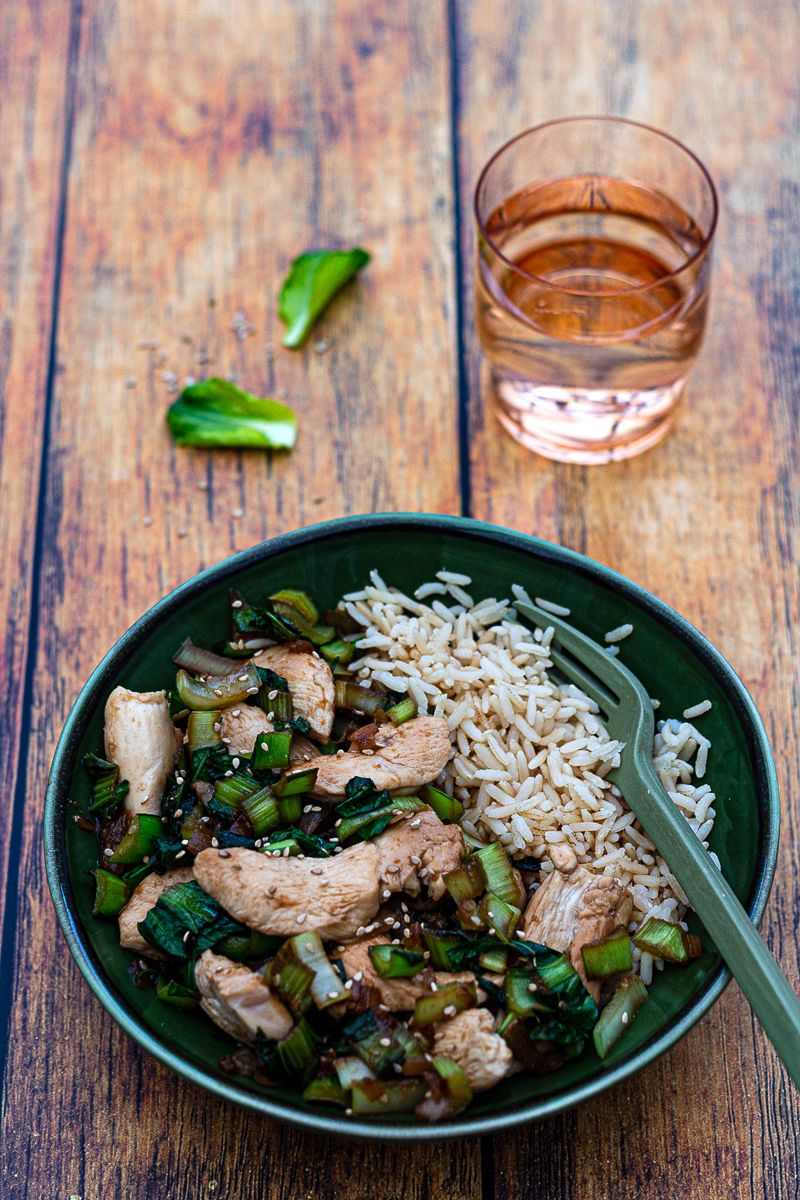 Here is an easy and light recipe, but tasty! I pasted the idea into one of my new WW books! I had to finish some choy sym (Chinese cabbage), so it was an opportunity. The basic recipe is made with pak choï but both will agree. If you have difficulty finding these cabbage varieties, you can replace it with tender spinach or chard.
ingredients: (for 2 persons)
2 rows of chicken

1 onion

1 clove garlic

2 pak choï (or sum of choy – varieties of Chinese cabbage found in hypermarkets or Asian supermarkets)

½ teaspoon ginger powder

2 tablespoons soy sauce

2 teaspoons sesame seeds

peanut oil
preparation:
Cut the chicken into thin slices.

In a pan, heat a drizzle of oil and brown the chicken over medium high heat.

Meanwhile, peel and finely chop the onion, chop the garlic.

Reserve the chicken on a plate and sauté the onion, garlic and ginger for a few minutes, adding a drizzle of water so that the preparation does not stick.

Finely chop the cabbage, add it to the pan and a tablespoon of soy sauce. Continue cooking for 5 minutes over medium heat.

Add the chicken, the rest of the soy sauce and cook for another 2-3 minutes.

Serve sprinkled with sesame seeds and, for my part, accompanied by brown rice.
Weight watchers: 2SP / pers. (5SP with rice)