Chinese dumplings with Cook-Expert | Audrey Cuisine
Posted On février 14, 2020
I love my Cook-Expert, I use it as an employee in my little kitchen. It is ideal for making soups, compotes, mashed potatoes, steamed basmati rice (too good!), Béchamel sauce for gratins and many other uses. I say uses instead of recipes, because it is rare for me to use it to prepare and cook a dish from A to Z.
Why ? Simply because I like to cook, mix my pots without letting a robot do everything for me. But there I used it for mix the stuffing of my chinese ravioli and I wanted reuse the tank to cook the broth (without cleaning it, the mixed chicken continues to flavor the broth), and whenever you use it too Cook the ravioli up in the steam basket.
It was perfect, the level of dishwashing, so it was reduced to an absolute minimum, my soup and my meatballs were ready at the same time! The only thing to consider is the capacity of the steam basket. For 4 people, it's a little tight and you have to make two batches of ravioli to cook.
But if you have the XXL steam basket, this will no longer be a problem, you can cook a lot of ravioli at the same time! This accessory did not exist when the robot was launched when I had mine, but it is possible to buy it separately.
For those who have another food processor, this recipe is necessarily adaptable, the cooking time will be approximately the same. And for others, without a robot, this recipe is totally feasible: you only need a blender to make the ravioli stuffing, and you cook the vegetable stock in a saucepan or in a pressure cooker, the steamed ravioli on top.
If you can't afford steam, you can simply cook the ravioli in a saucepan!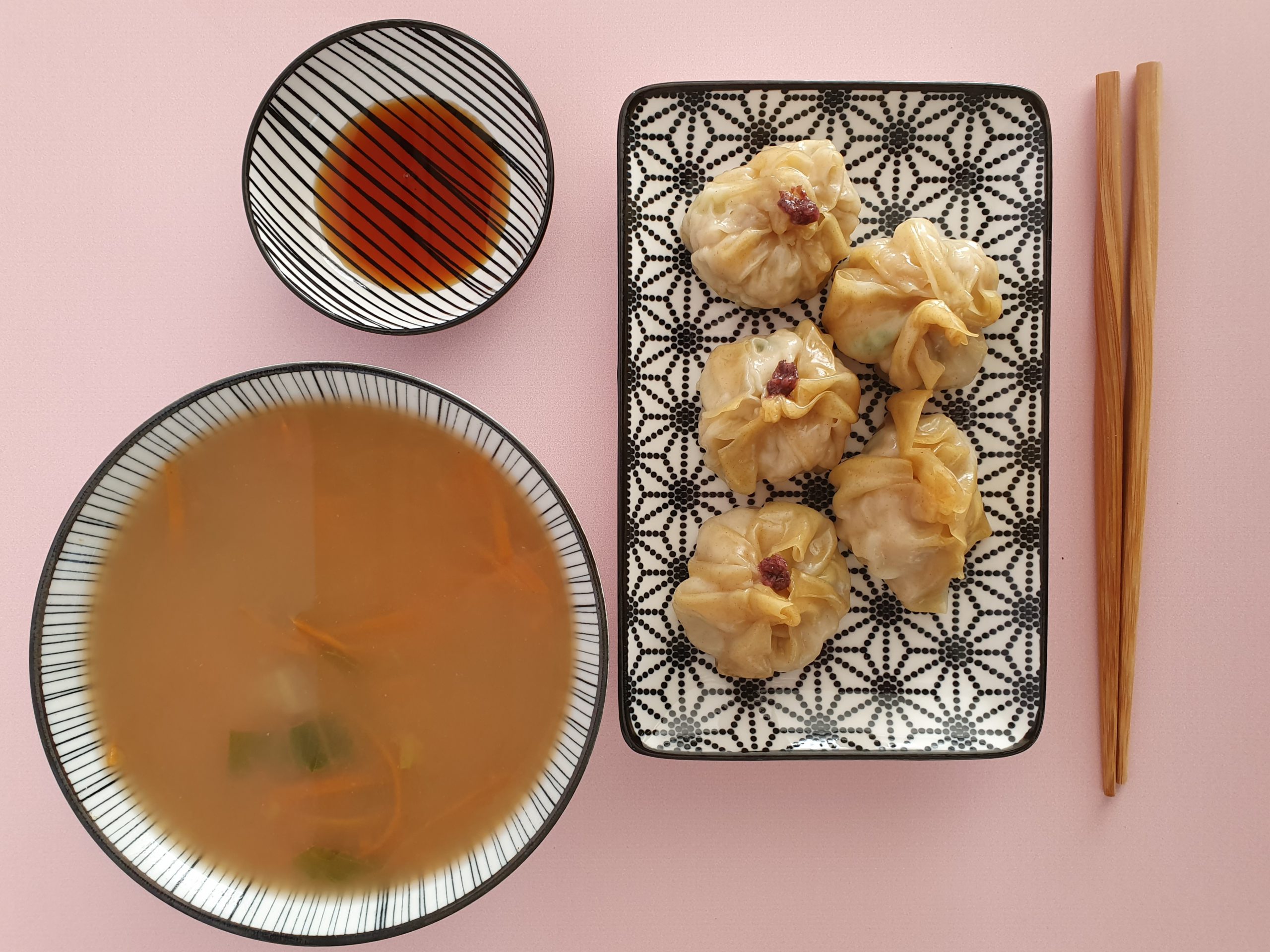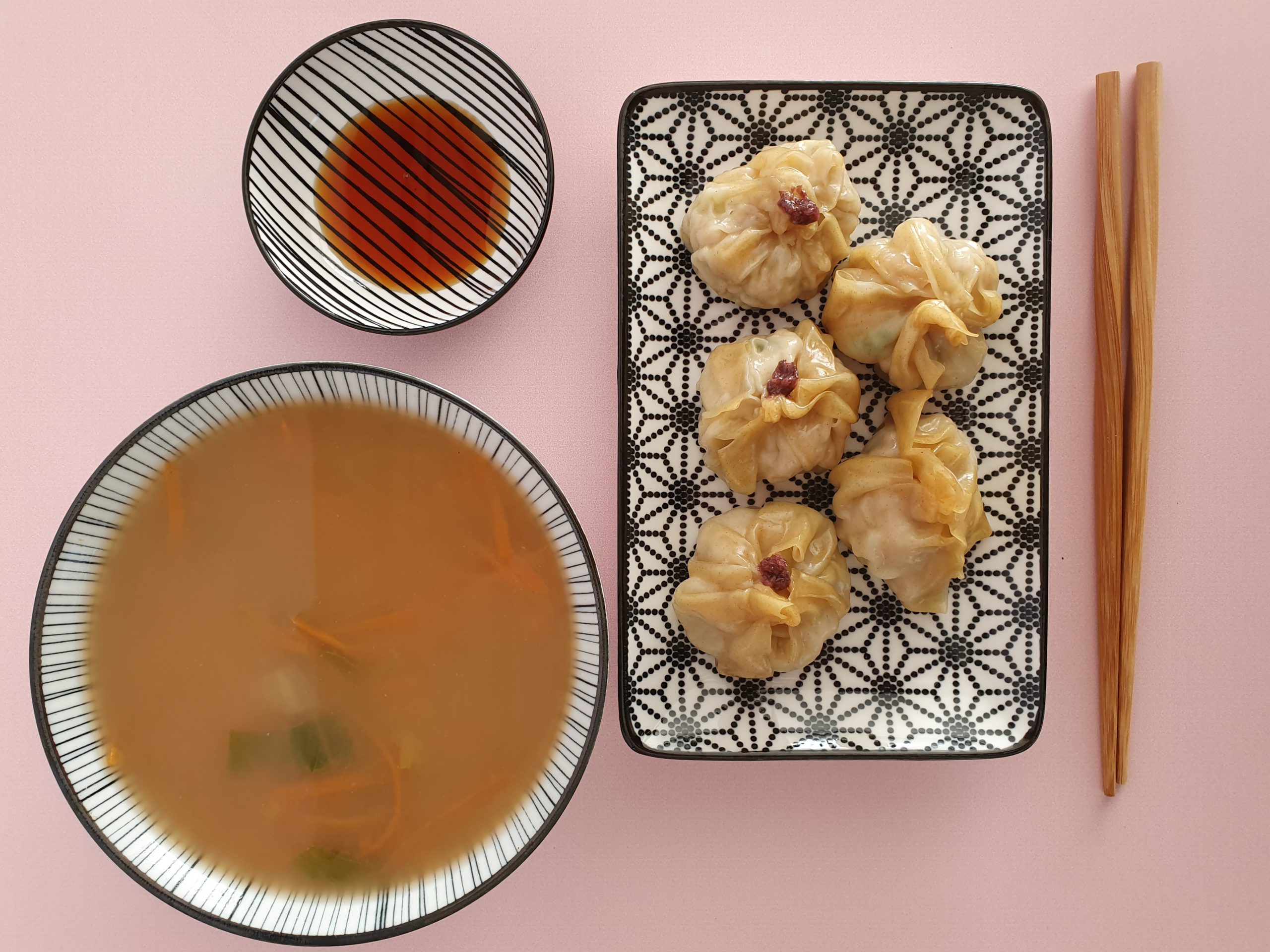 Chinese dumplings with Cook-Expert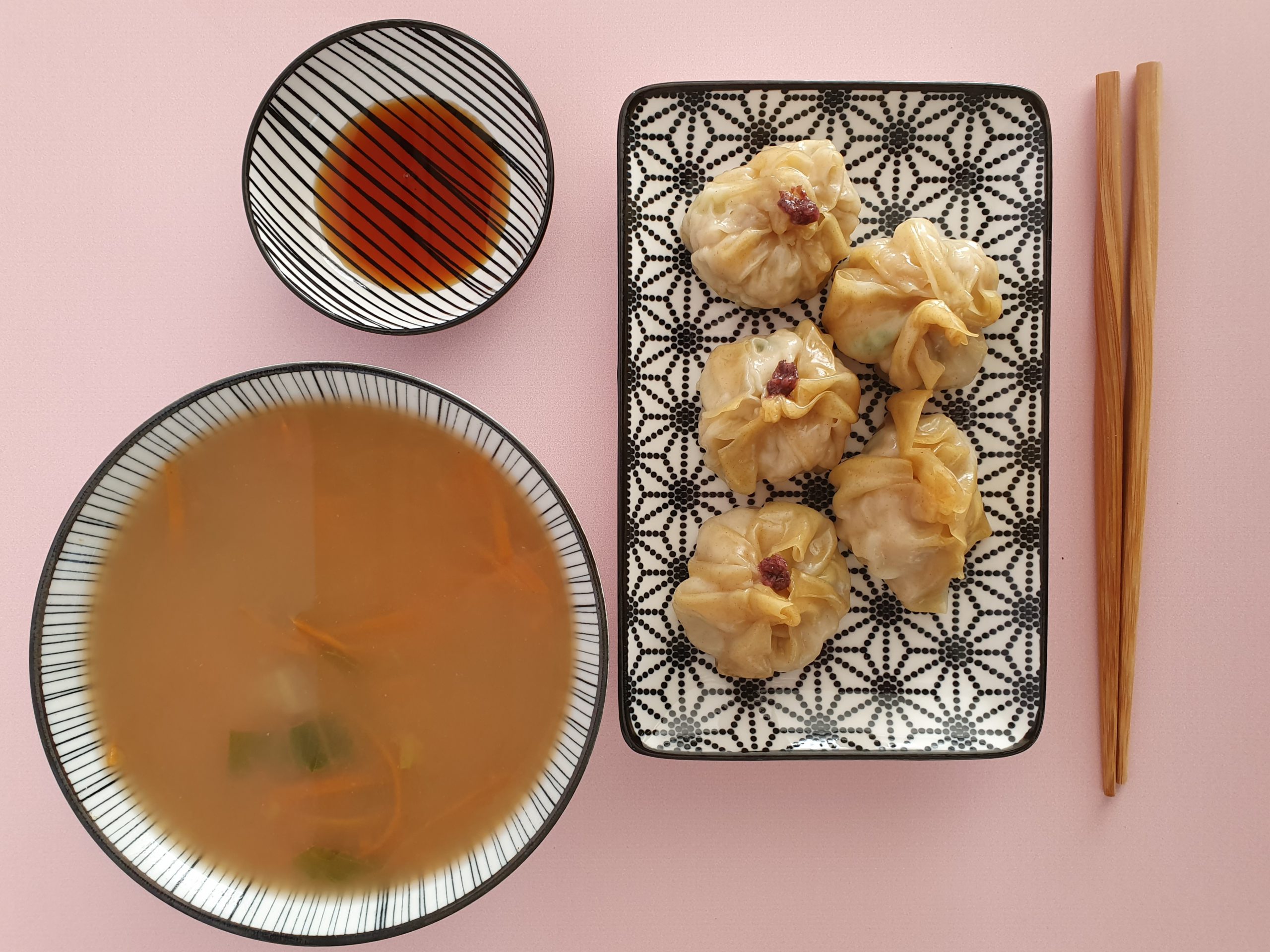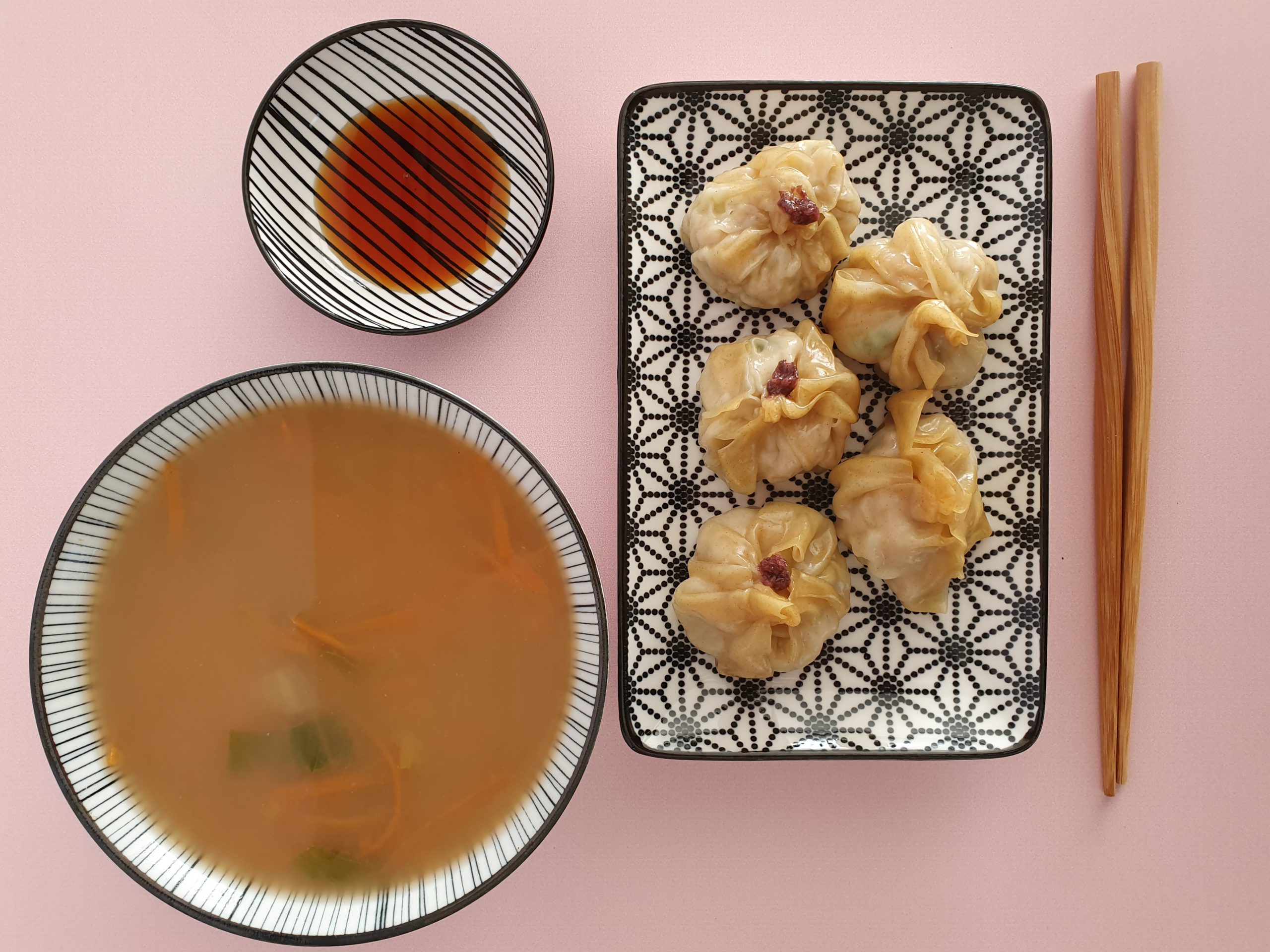 ingredients
1 package of Chinese ravioli leaves

2 carrots

1 leek

2 chicken breasts

2 young onions (or new onions)

1 clove garlic

1 pak choi (or 4 leaves of Chinese cabbage)

2 tablespoons soy sauce

1 tablespoon nuoc-mam

1 tablespoon sesame oil

1 tablespoon of pasta for Chinese broth (duck)

Grated yuzu (or lemon)

Salt pepper
preparation
Rinse the vegetables. Peel and cut the carrots in julienne, thinly slice the white leek. Cut the pak choi.

Mix the chopped chicken, garlic and chopped chives in the food processor expertly for a few seconds.

Add half of the package of choi, nuoc-mam, soy sauce and sesame oil. Add some yuzu zest, slightly salt and pepper. Mix again for a few seconds.

Spread ravioli leaves on the work surface. Moisten them and place a spoonful of stuffing on them. Close the ravioli, as you can: I didn't try to do something aesthetic, just by folding the 4 corners, it welds easily.

Without cleaning the tank (in which the ravioli stuffing has been mixed), place the chopped vegetables (carrots, leeks, traces of pak choi), add a liter of water and the broth paste. The pot I had in the fridge is duck, it works very well with vegetables or chicken if not.

Heat for 20 minutes at 110 °, without mixing. Then place the ravioli in the steam basket covered with a perforated parchment paper disk and cook for 10 minutes steamed.

Serve the soup and ravioli (with a little soy sauce) and if necessary, cook the rest of the ravioli for 10 more minutes in the rest of the soup.
5.0.7
Copyright © 2019 Audrey Cuisine. All rights reserved.