Chocolate Coulants | Audrey Cuisine
Posted On février 4, 2020
If you like chocolate, you can only love my recipe for chocolate coulants: semi-baked cupcakes, with a dripping heart, particularly addictive!
A small number of ingredients, ready in less than 5 minutes of preparation, is a recipe that has everything to please, especially since this recipe always works great, the result is always guaranteed!
To accompany with a whipped cream, a scoop of vanilla ice cream, or for the most reasonable fruit coulis (raspberries or mangoes, it works), it is an easy dessert to prepare.
I offer my recipe for 4 people, it can adapt to the number of people you want, it is easy to divide by two or multiply.
The cooking time will be the same, if you remember to preheat the oven well and use silicone molds the same size as me, as those.
For gluten intolerant, this recipe works very well with cornmeal instead of flour.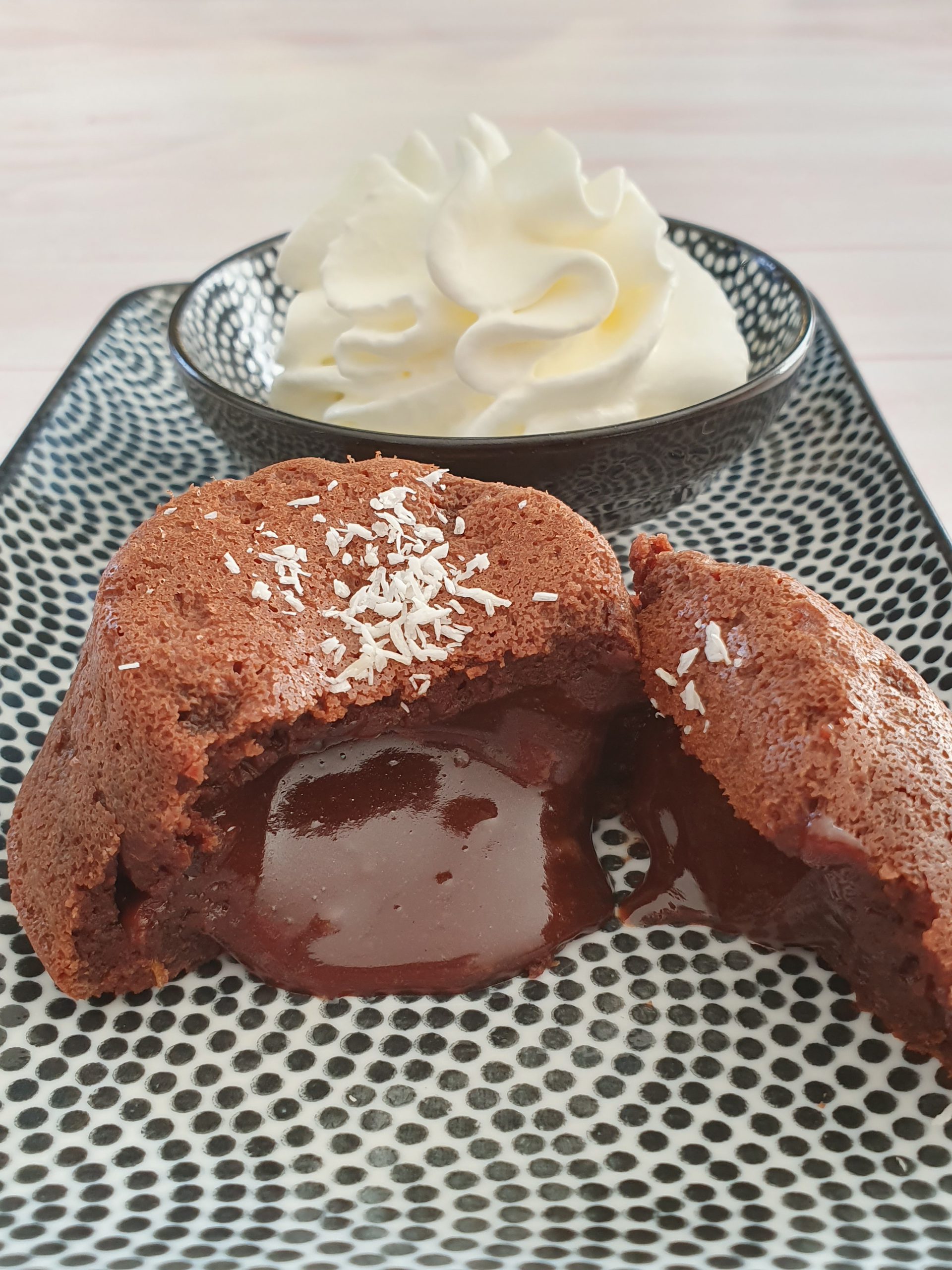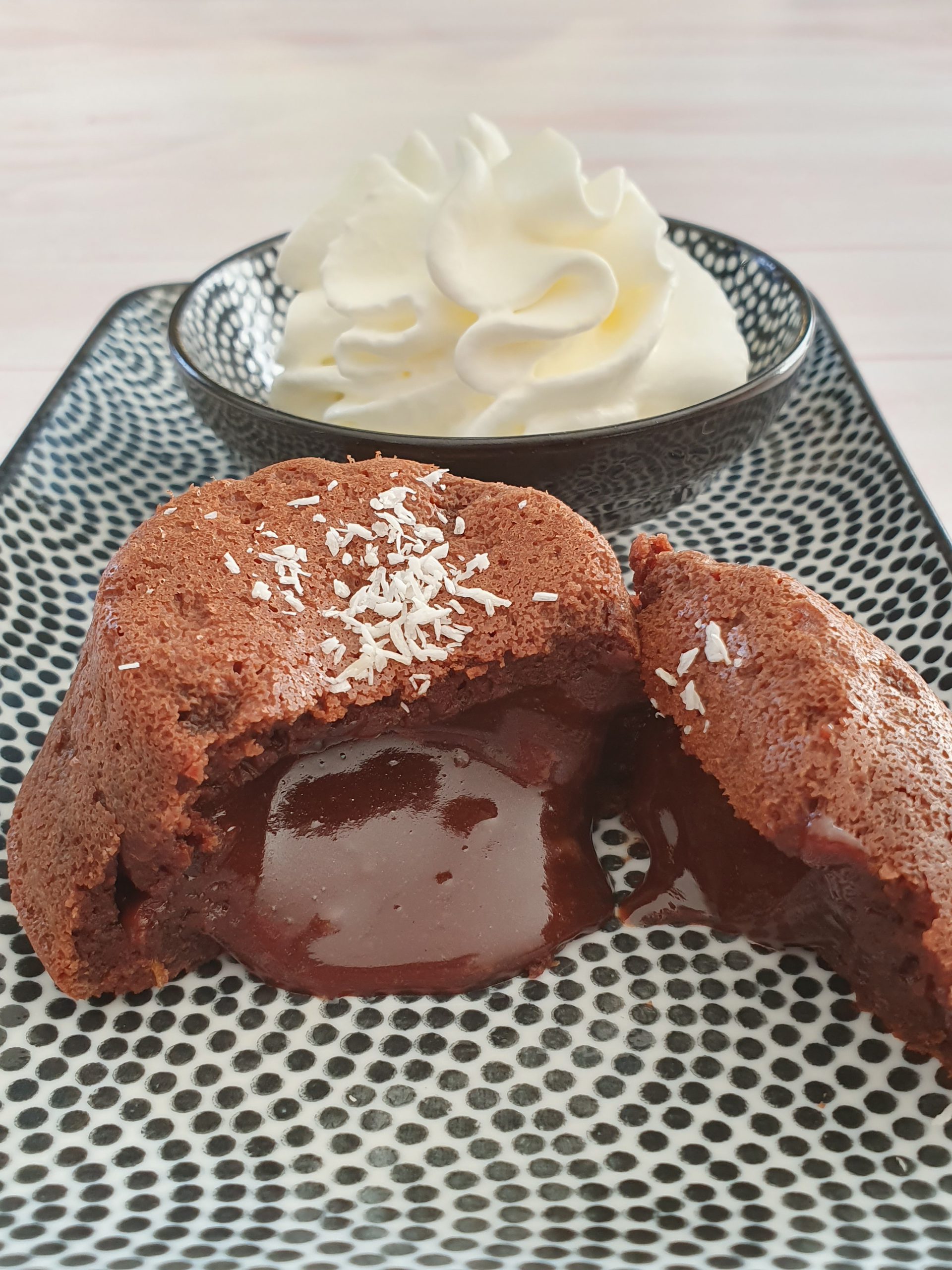 ingredients
2 eggs

100 g dark chocolate for dessert

100 g of butter

30 g flour

30 g of cane sugar
preparation
Melt the butter and chocolate in a saucepan in a water bath.

Beat the eggs and sugar in a bowl. Add the flour, beat again.

Pour the butter and the melted chocolate mixture, mix.

Divide everything into 4 molds for silicone muffins. Store at room temperature before baking at the last moment.

Preheat the oven to 200 °. Put the chocolate coulants in the oven for 10 minutes of cooking, up to 12 depending on your oven if the heart is not completely taken.

Remove from oven, let stand for one minute. Unmold gently on a silicone mat and then collect them with a spatula to serve them on the plate.
5.0.7
Copyright © 2019 Audrey Cuisine. All rights reserved.