Creamy pea, bacon and red onion soup
Posted On janvier 28, 2020
In the closet of my kitchen, I always have canned vegetables, Useful when I don't have time to cook or when there are no more fresh vegetables on the weekend in the refrigerator.
Commodities include green beans, my little one's favorite green vegetables, tomatoes for all kinds of sauces, hummus chickpeas and peas. These are excellent for improvising a soup in a few minutes, to serve with small bacon or diced tofu and homemade croutons to make a gourmet dish for a night from Monday to Friday.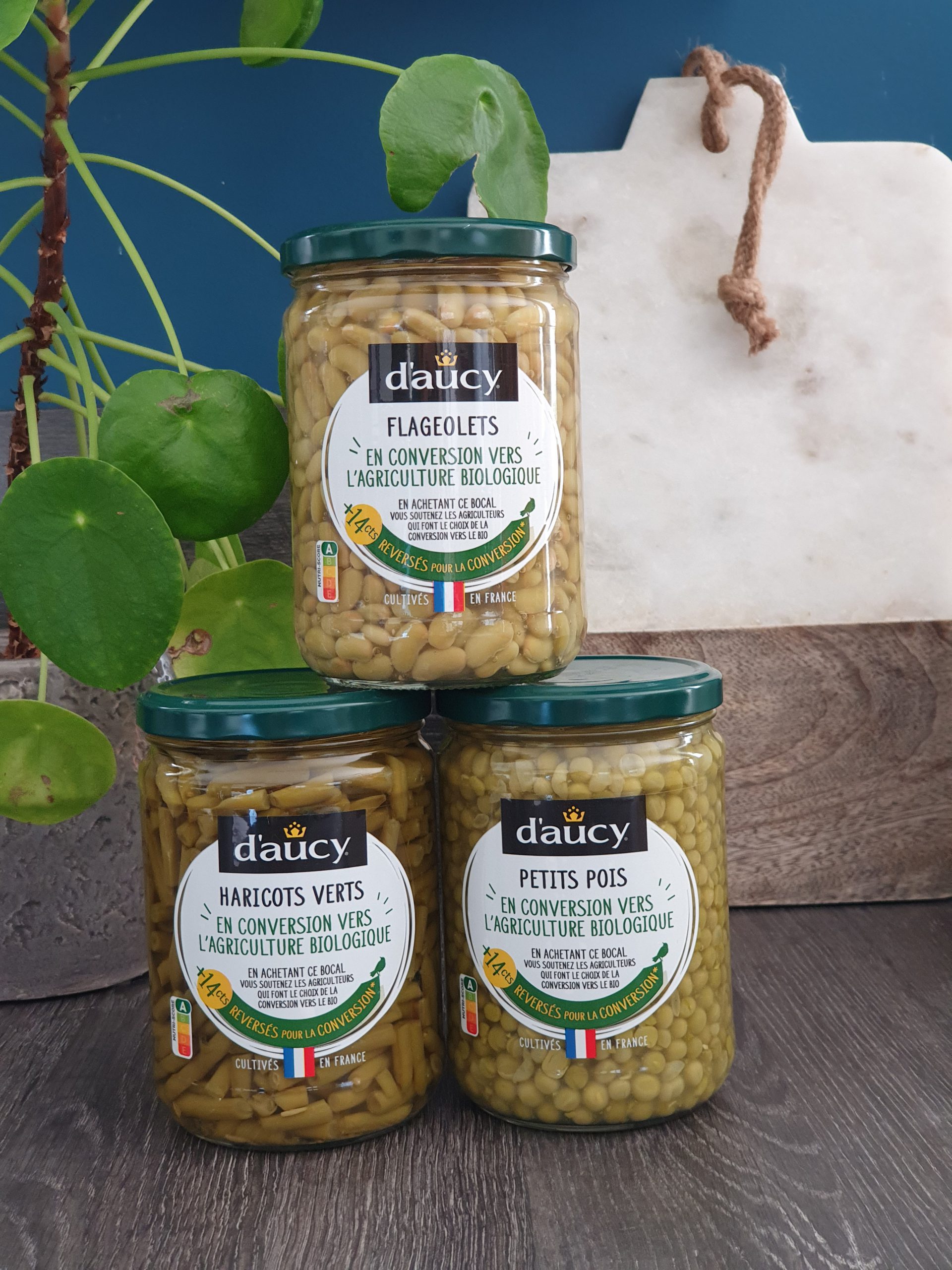 I give you my recipe right after, but first I would like to tell you about the process of in aucy, a brand of canned vegetables that is easy to find in supermarkets and that you need to know well.
This French company is an agricultural cooperative that works with 1,500 member farmers. For several years, he has been operating with his farmers. A transition to the organic.
It takes time and requires a great investment, because a farmer cannot go from the conventional to the organic. You must invest in new work methods, equipment, have higher production costs and lower performance.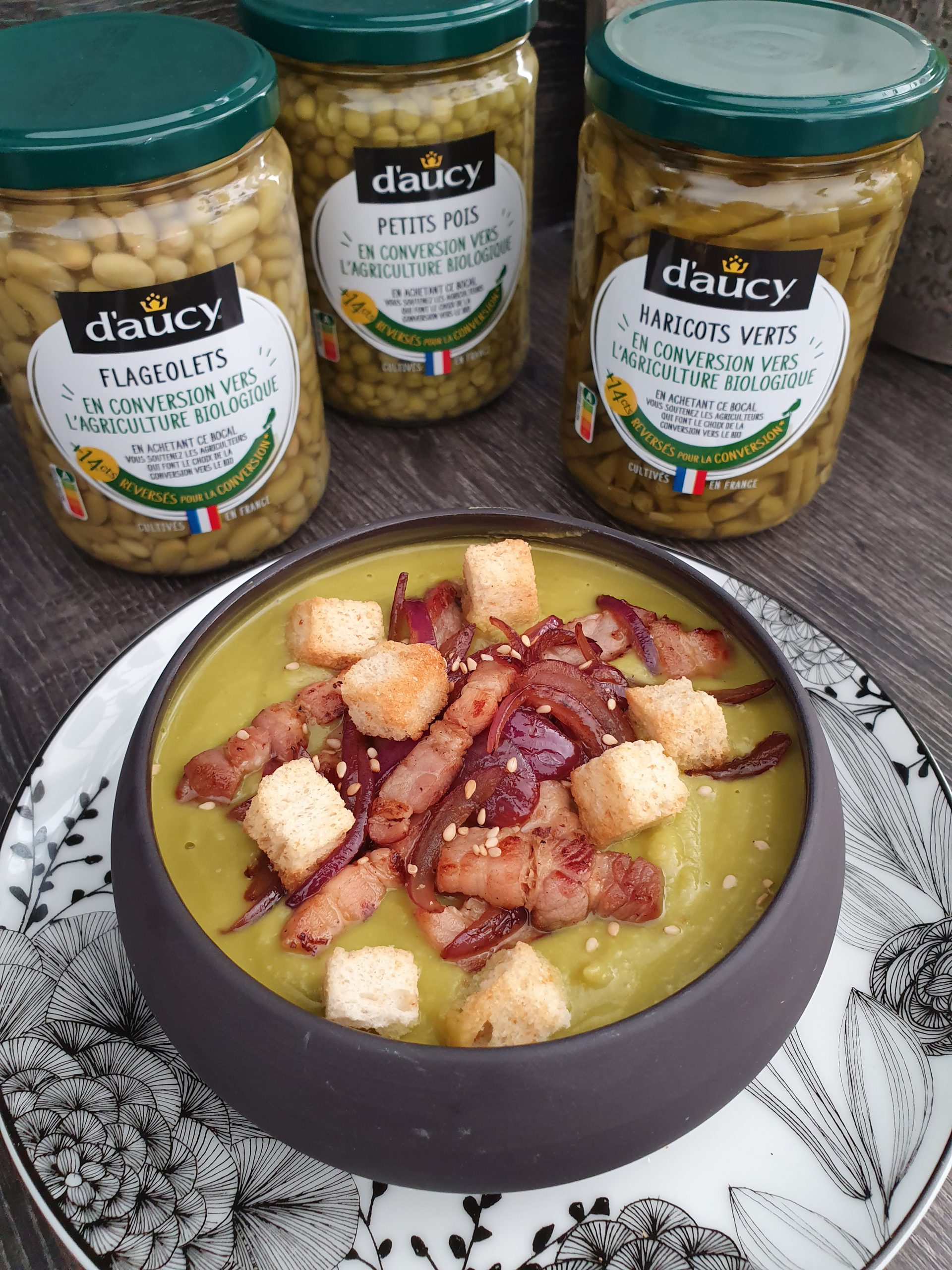 During this transition period, vegetables are grown according to the specifications of organic products, but are not yet fully grown and are found in stores in the form of conventional vegetables.
So to promote this work in organic conversion, a range has been launched After a large consumer survey: they were able to choose vegetables, labels, packaging and the amount to donate to farmers who decided to be organic.
So For every jar purchased, 14 cents of contribution are donated to Aucy farmers in conversion to organic. This money will allow them to finance several actions: training, equipment improvement, help for natural crop protection.
This range was launched at the end of December 2019 and is available in Intermarché, Magasins U and Monoprix. It consists of 3 references: green beans, peas and flageolet beans, in a glass jar. Therefore, buying a premium product in Aucy's conversion is to support Aucy's farmer-cooperators and organic farming, and I find this approach very honorable.
Creamy pea, bacon and red onion soup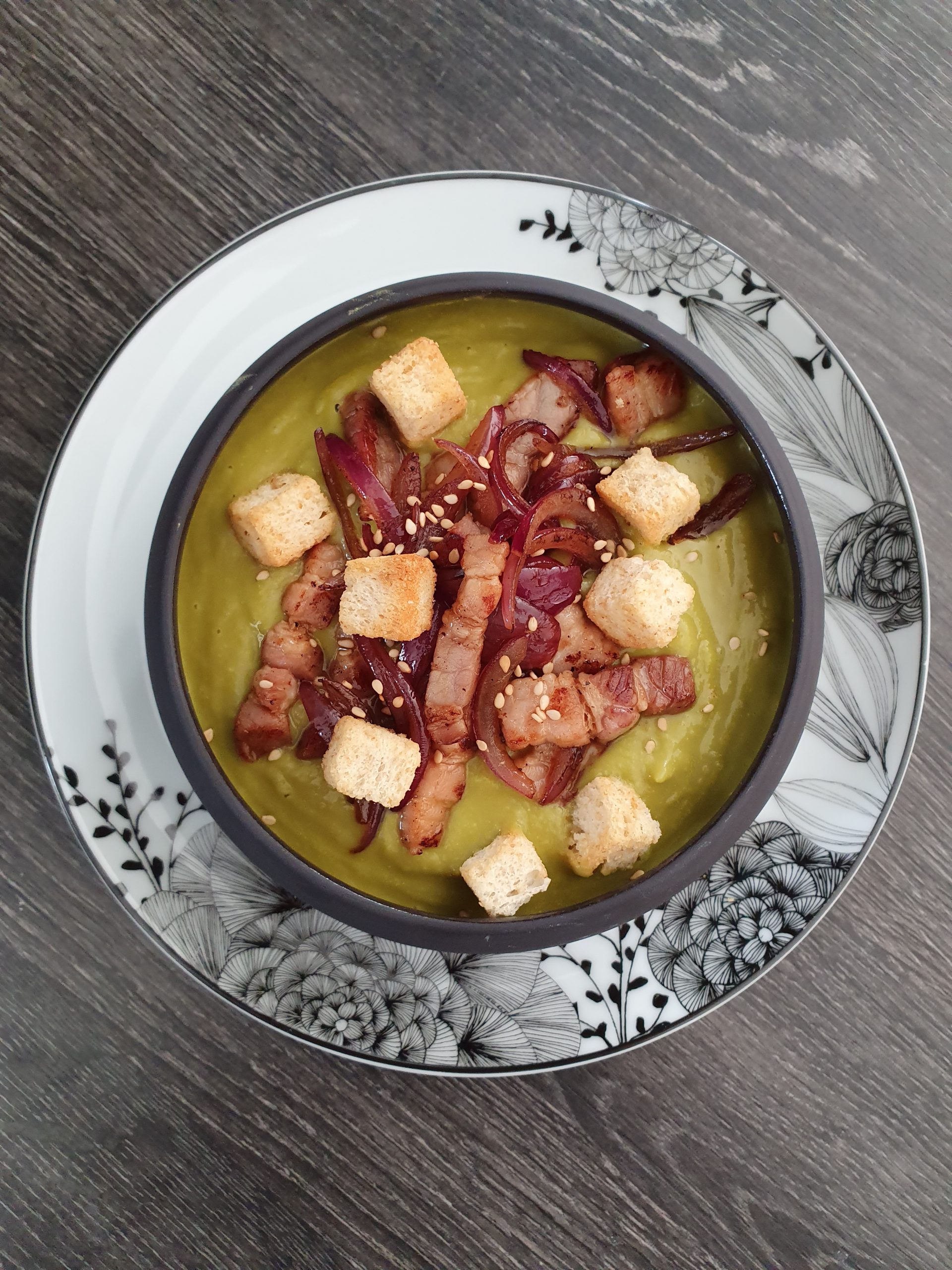 ingredients
1 bottle of Daucy peas in organic conversion

30 cl of vegetable stock

1 red onion

1 tablespoon thick cream

75 g smoked bacon

Freshly ground pepper

croutons
preparation
Rinse the peas, reheat them in a saucepan in the vegetable stock.

Meanwhile, peel and chop the onion. Fry the onion and bacon in a pan over high heat.

Mix the peas and the broth, add the cream.

Serve the pea velouté with the bacon and onion garnish, the croutons, add a twist of the pepper grinder and serve.
5.0.7
Copyright © 2019 Audrey Cuisine. All rights reserved.
Sponsored article