Dahl's winter coral and vegetable lentils (excerpt from my book)
Posted On janvier 14, 2020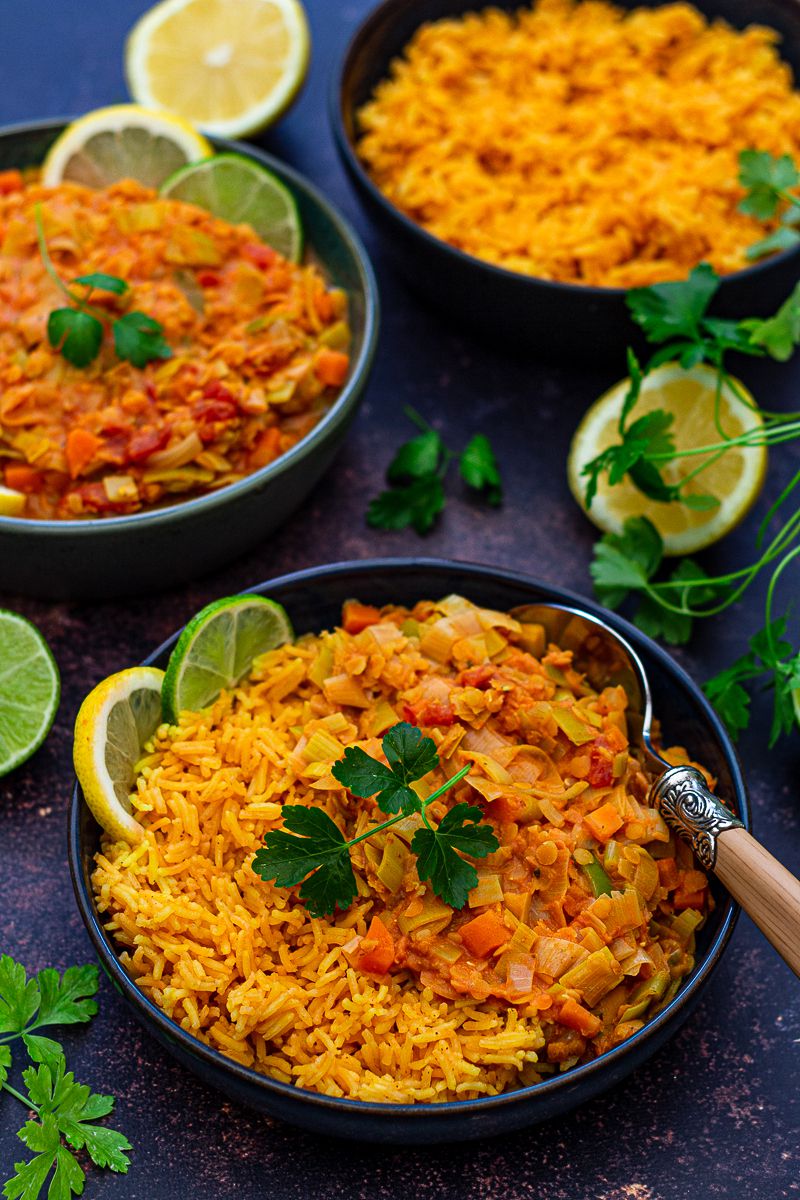 Today I am exclusively revealing to you a recipe from my book "100 gourmet recipes balanced throughout the seasons" and the opportunity to tell you about this book launched in November and now available to order online that will make it easier for you. A great task because we can't find it (yet) on the shelves. Therefore, the simplest and most direct way is to visit the Culture (click) site that will deliver you in about 10 days!
So what do we find in this book? The title is quite evocative 😉 Among these 100 recipes there are 50 exclusive to the book, so the one I offer you today + 50 best recipes among your blog favorites! There are also menus, always according to the seasons to organize your weeks in a balanced way with the recipes of the book.
Small particularity of this book that makes a difference … it's a smart book! Turn to take an easel position and little space on your work surface without risking pages turning while preparing the recipe! (See photo below of the book in action).
Many of you already have the book and the comments are very positive! You love the recipes and the super practical side of the book, but also the seasonal classification, the indexes by ingredients and the menus that make it a really super complete book, thank you very much for all these warm returns 🙂
I let you whet your appetite with the recipe for coral lentils with winter vegetables and you can find the complete summary of the book right after this one to get more information about this book …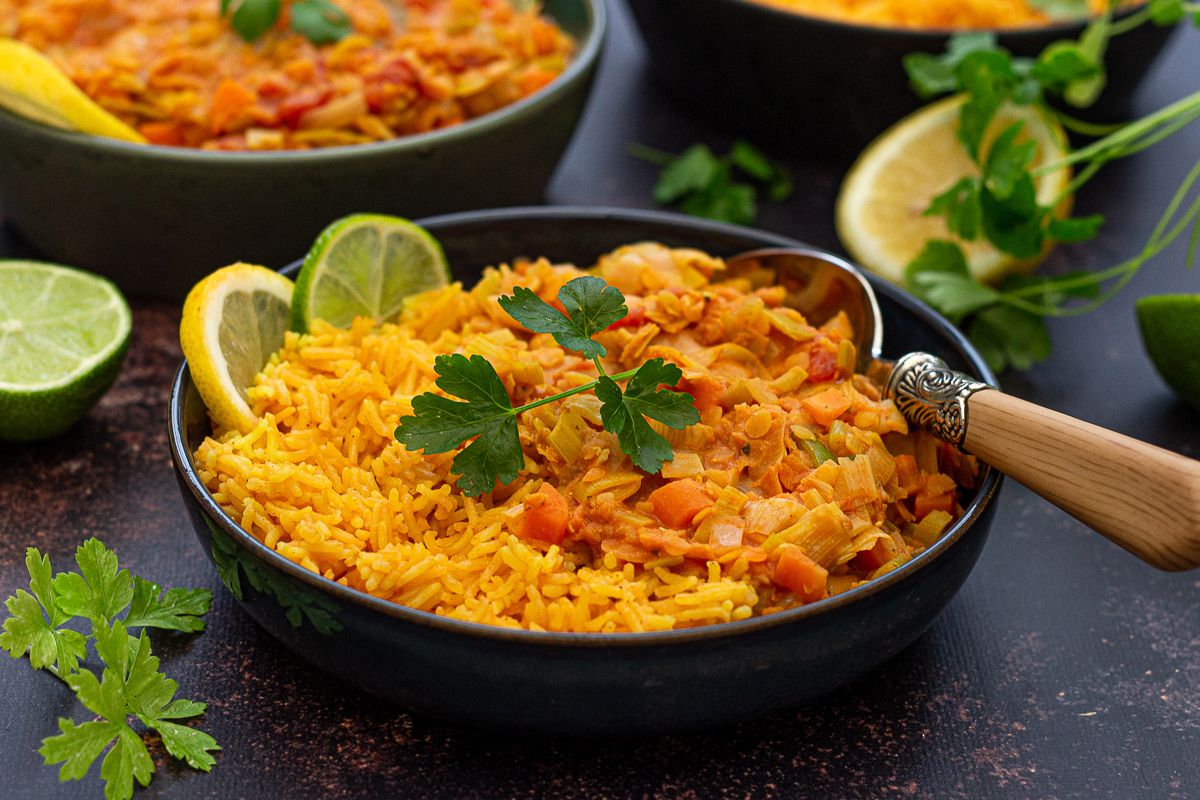 ingredients: (for 4 people)
preparation:
Finely chop the onion, leeks and carrots. Chop the garlic cloves.

Heat the olive oil in a saucepan and sauté the onion for a few minutes.

Then add the garlic, spices and a drizzle of coconut milk, cook for 2 minutes while stirring.

Add the rest of the ingredients to the pan, simmer and cook for about 20 minutes, stirring occasionally.

Serve with a pinch of lemon juice (optional) and accompanied by rice or naan bread, for example.
Weight watchers: 3SP / pers. (coconut milk suzi wan milk)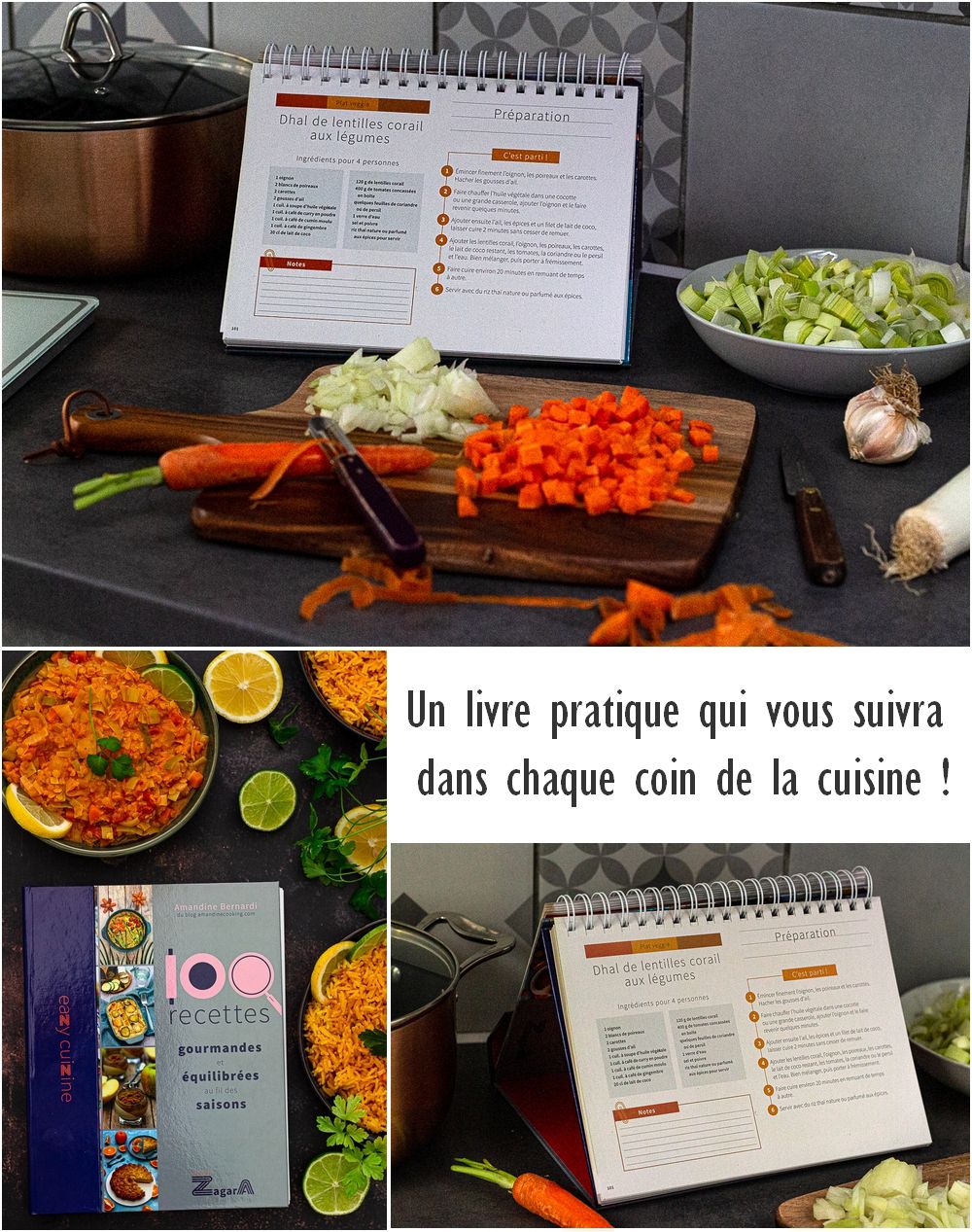 You can order my book online in culture (click)
Or by direct order with Éditions Zagara (email: orders (@) ediciones-zagara.com) waiting for the launch of your electronic store and commissioned by a seller in all bookstores. (Book published on 11/10/19 in the Zagara editions at a price of € 27.50).
And to finish here is the full summary (Right-click on the image to display it larger and enlarge it if necessary to facilitate reading).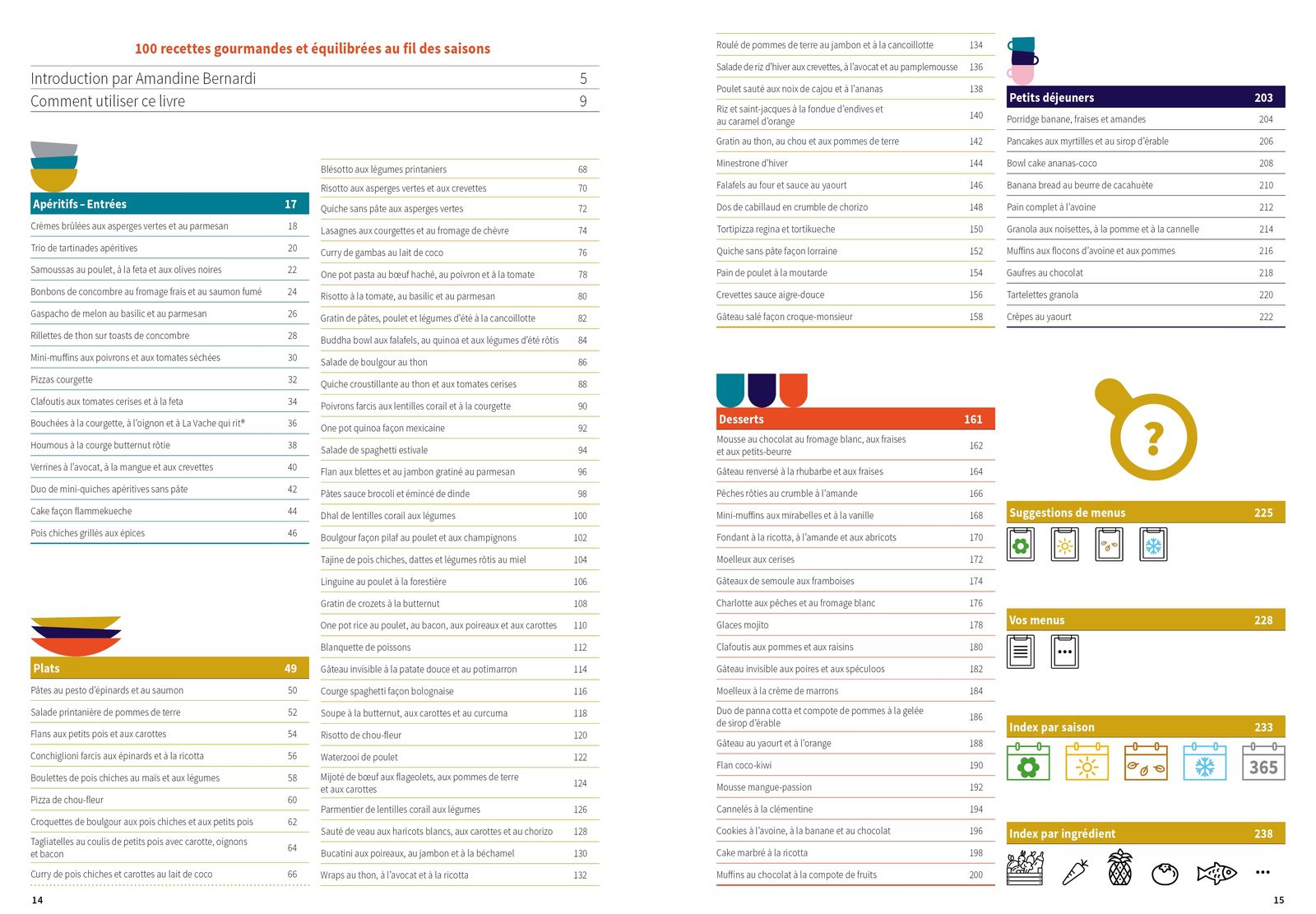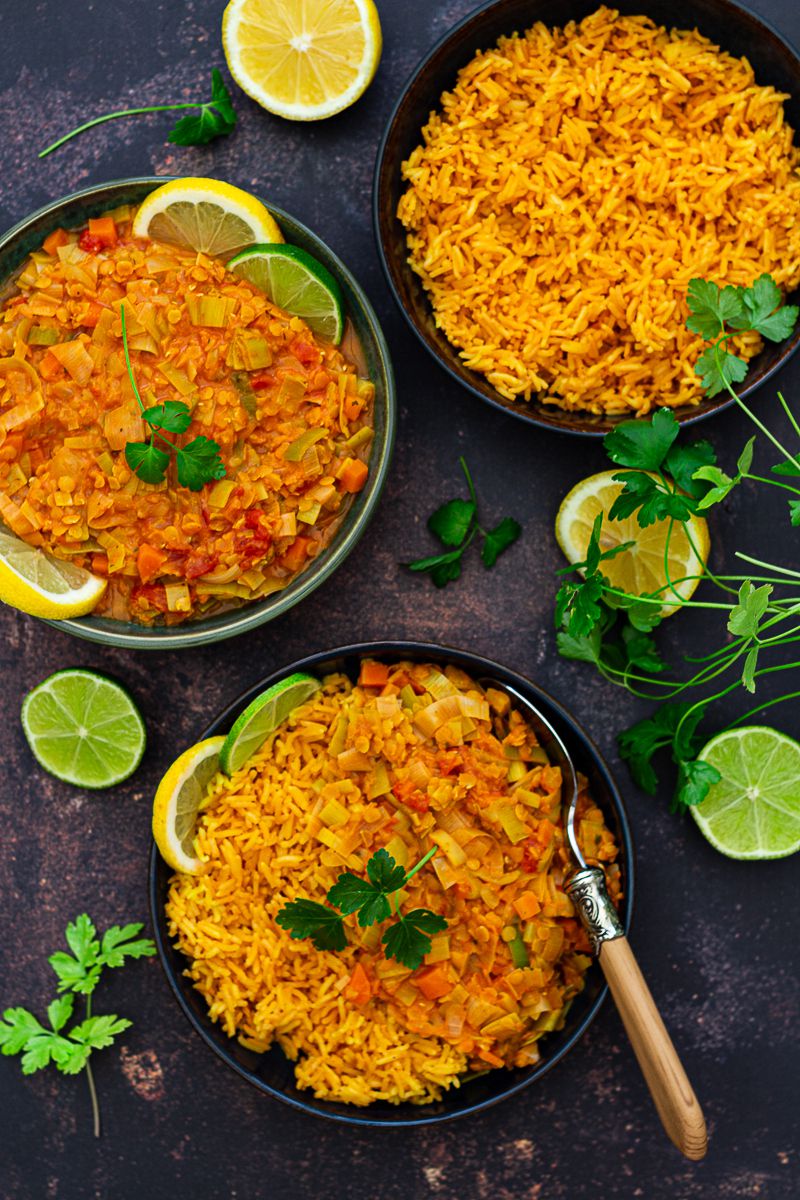 Photographs and texts not exempt from rights – Amandine Cooking ©