Galette des rois with praline
Posted On janvier 3, 2020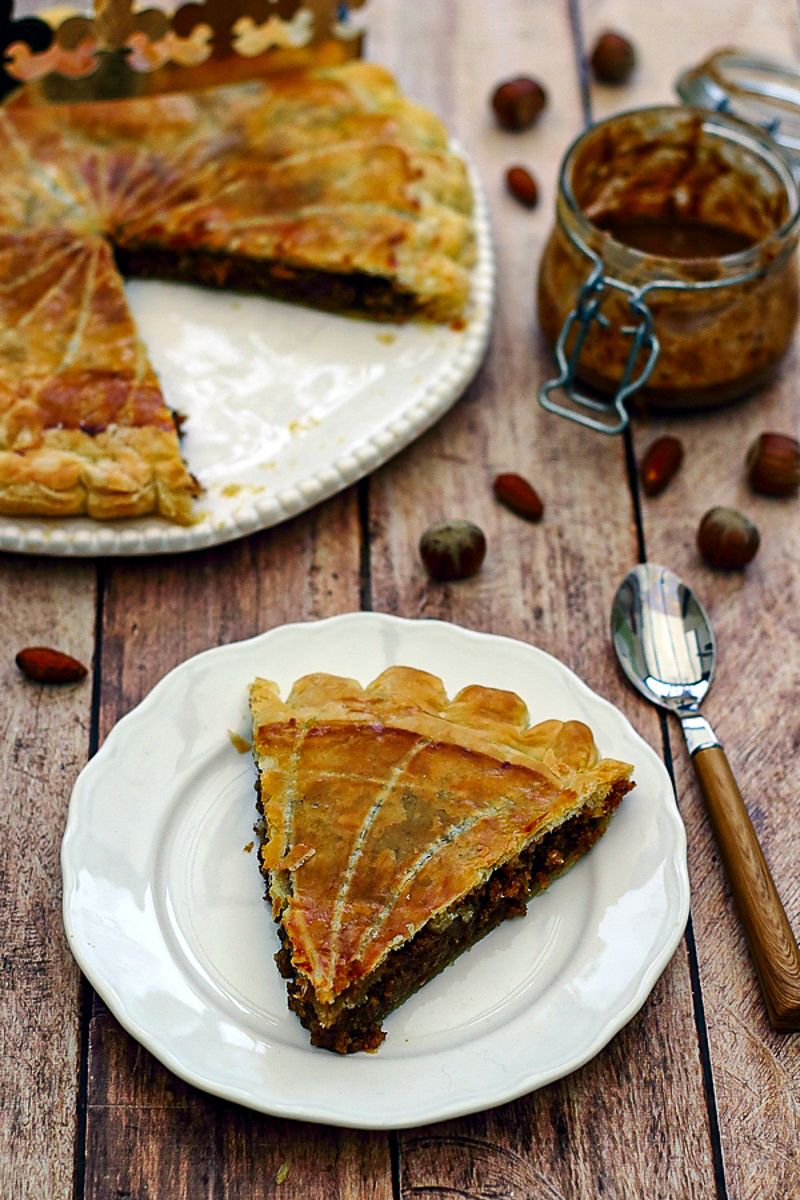 La galette des Rois … is good in season and we can't escape it ^^
The last recipe of 2019 was that of homemade praline dough that served to decorate this pancake in order to offer you a new version of pancake on the blog, the 12 that I have offered since the beginning of the blog. (click on "recipes of galettes des Rois" to see all my recipes).
At the time of writing, I wonder what 13 could be! It's starting to get complicated, frankly, but that's also the good thing … look for new and varied ideas to offer throughout the year 😉
For regular readers, I told them that the first recipe of the year will use praline paste outside, it's finally the second one! Small program change, yesterday I had time to make and publish a New Year's waffle recipe 😉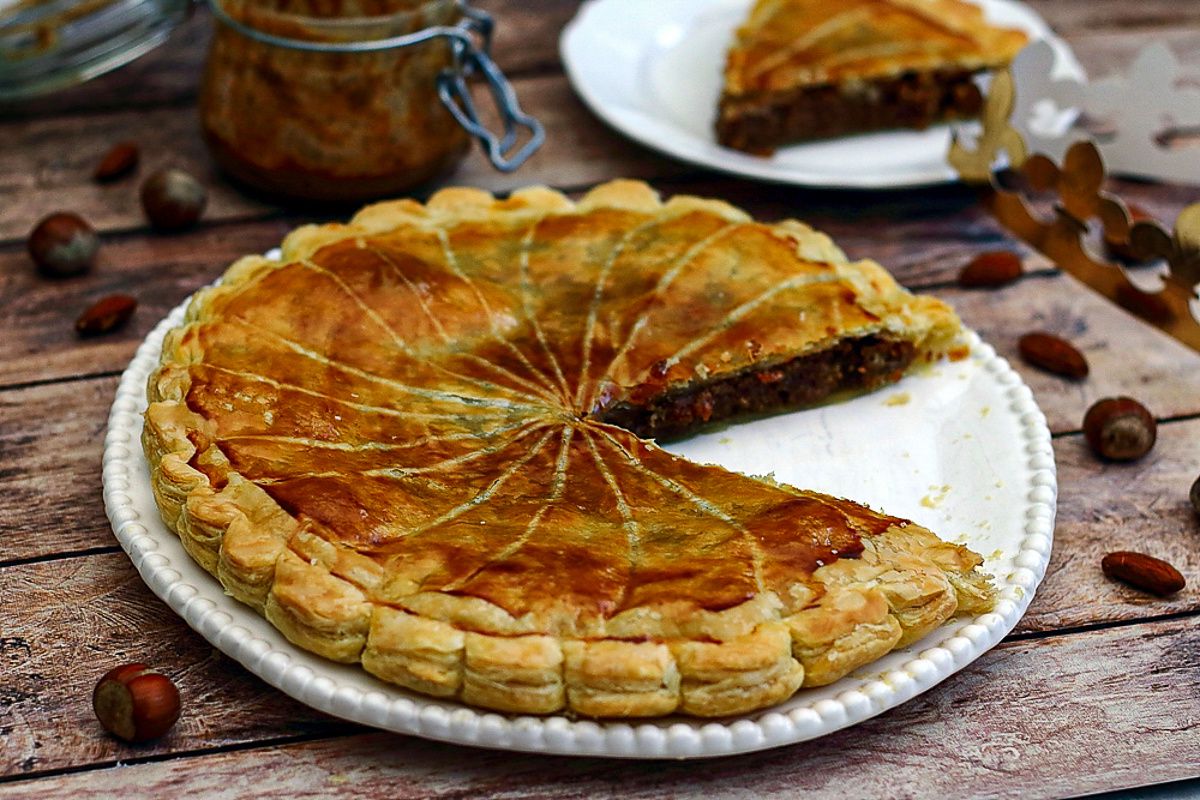 ingredients:
Prepare the almond cream, work the ointment butter in a bowl (work the butter in plots with a spatula until you get a creamy texture), add sugar and mix. Add the first egg, then the second and mix until you get a soft device. Add the almond powder, then finally the praline and mix well.
Place the first puff pastry on a baking sheet covered with baking paper, garnish with almond cream (ideally in a pastry bag) about 2 cm from the edge, don't forget the beans! Cover with the second disc. Weld the two discs by slightly moistening the edge with a little water and press lightly with your fingers without crushing the edges.
Form the outline of the cake with a fork and brush the top with a beaten egg yolk with a little milk, we will not brown the outline of the cake so as not to avoid scales rising during cooking.
Keep cool 30 minutes.
Preheat the oven to 200 ° C.
Then, make the patterns of your choice on the top of the cake with the back of the blade of a knife. Then pierce the center of the cake so that the air can escape during cooking.
Bake for 10 minutes at 200 ° C, after 20 to 25 minutes at 180 ° C, controlling cooking. Eat hot or cold according to taste.