Gourmet and homemade hazelnut milk!
Posted On janvier 12, 2020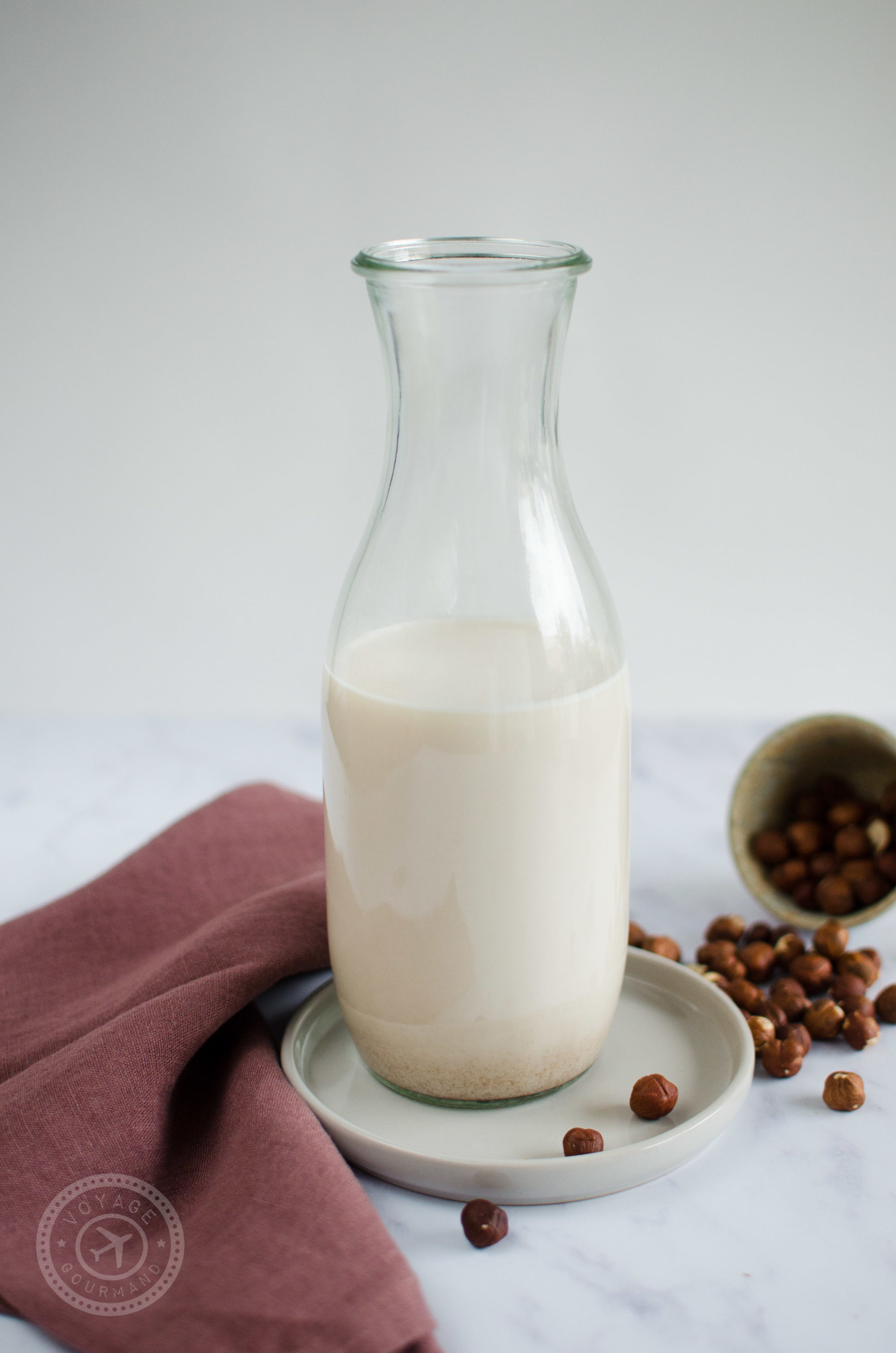 Due to my lactose intolerance, I began to discover and consume many vegetable milks over the years (or should I say "vegetable drinks", since the name "milk" is now prohibited): oatmeal, almond, soy, hazelnut… And sometimes combined! Therefore, I use it very often, for breakfast (porridge, pancakes …) as in my preparations and especially in my desserts as you can see in the blog
They are now in all stores, but only …
Commercial vegetable milks remain relatively expensive, except maybe soy milk … And even in general I do not exceed 2 L per week, it can add up quickly for families or for those who make recipes with it!
If they are delicious, very often there is the same quite a few more ingredients inside, and personally I am not very tempted by this idea: sugar, rice starch, seaweed, thickeners, salt … these are just some examples of commonly added additives!
These vegetable milks are packed in TetraPak bricks and, although they are recyclable, they can quickly constitute a sacred weight in the rest of the household waste, and with the rest of the household waste … And personally, I would like to reduce waste as much as possible domestic.
So there are days when I prefer to make these vegetable milks myself, especially because in all and for all, it takes 10 minutes !
It's so easy to do it yourself, why don't you try it too?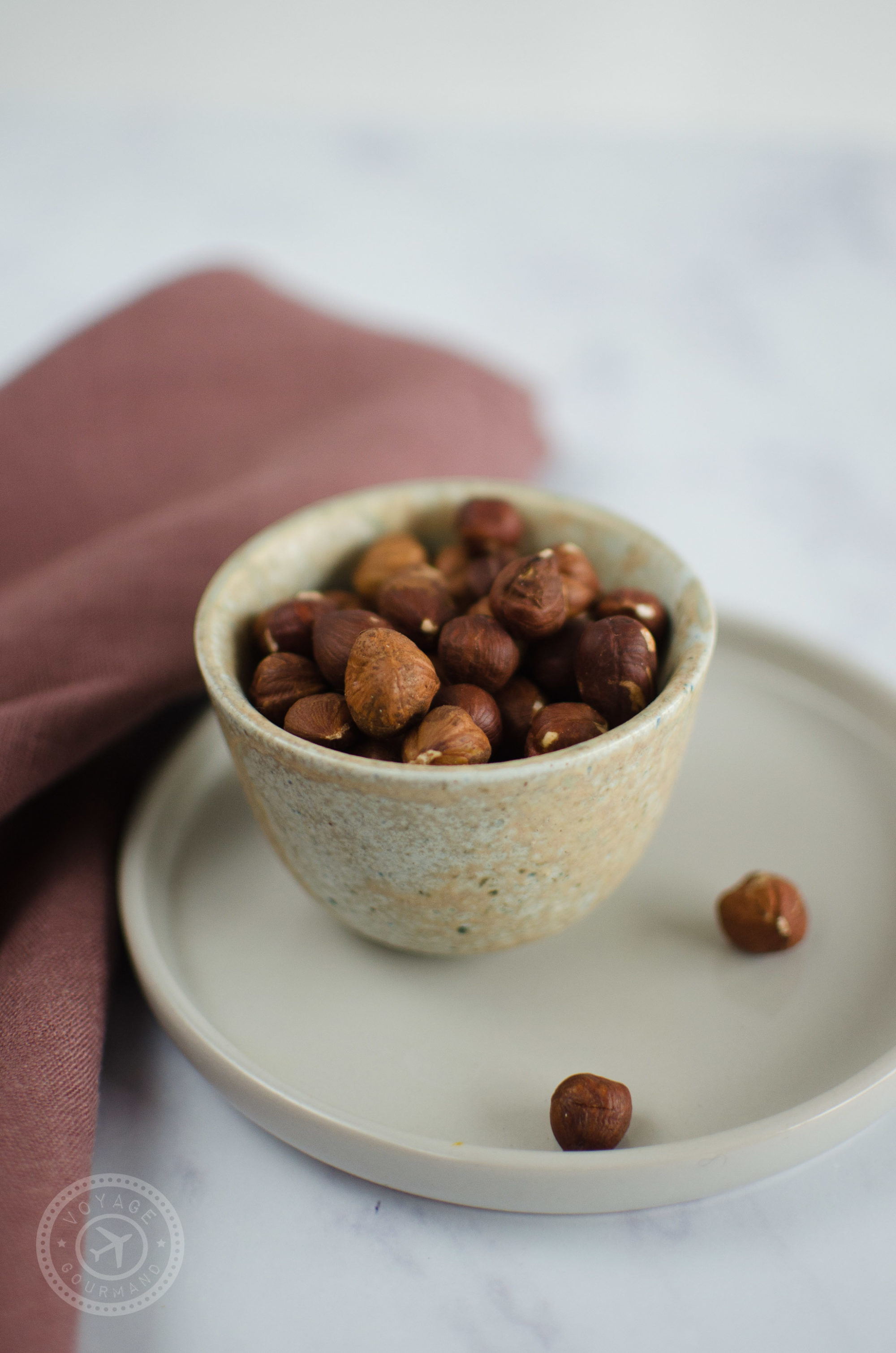 The recipe
Here is the recipe for a vegetable milk that I love, hazelnut milk. The method will remain the same regardless of the oilseed you choose!
I mainly make my vegetable milks in juice extractor for my part (for juice extractors, now you know that it is excellent for making vegetable milks!).
If you do not have an extractor, you will need a mixer / mixer and a fabrics to filter (example here Y here).
On the ingredient side, you will only need two: hazelnuts Y from Water. Also, for a "classic" oilseed, always count 100 g of oilseeds for 1 liter of water. Simple right?
For greater indulgence, of course, you can sweeten your vegetable milk (agave syrup, maple syrup), which is optional if you prefer your sugar-free milk. And to vary the pleasures, you can mix, for example, raw hazelnuts and roasted hazelnuts. Hmmm …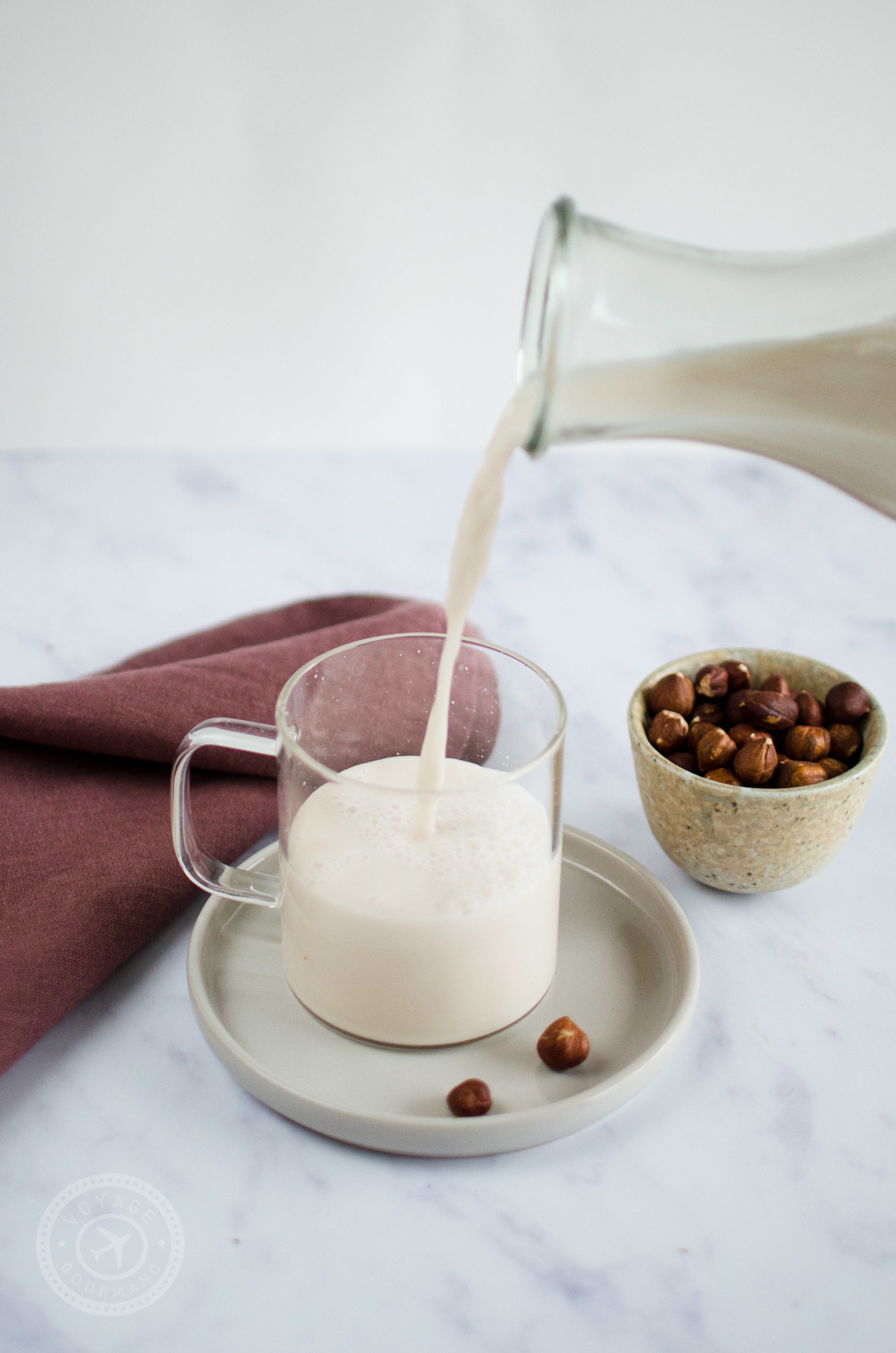 Homemade Hazelnut Milk
Recipe of: Lumir | Gourmet travel
ingredients
For 1 L of vegetable drink:
100

g

hazelnuts

(preferably organic)

one

the

mineral water

two

c. Soup

agave syrup (or maple)

one

to pinch

fine salt
preparation
Begin soaking the hazelnuts for 6 to 8 hours (or overnight) in cold water.

The next day, throw the soaking water and rinse the hazelnuts quickly.
For users of blenders and filter cloths (gauze, fine linen, etc.):
Put the hazelnuts in the blender bowl with the water, agave syrup (or maple) and the pinch of salt.

Mix for 1 to 3 minutes, in jets, to prevent the milk obtained from getting hot. You will get a thick and frothy milk.

Then filter this milk with gauze placed on a bowl. Stir the pulp from time to time (future okara!).

Once all the liquid has passed through the gauze, close it on itself and press hard to extract the remaining milk.
For users of juice extractors:
Pass the hazelnuts with the water in the extractor, equipped with its juice filter. You really have to go slowly to express the milk!

Depending on the filtration quality of your extractor, you can use a fine strainer or gauze at the outlet (as described above for gauze users) to recover the last hazelnut residue.

Bottle the milk, add the agave syrup (or maple) and the pinch of salt, stir and you're done!
Continuation …
At the end of these steps, you get vegetable milk on one side, the waste called "Okara" on the other side.

Above all, save this okara to make other recipes with it!
tips
Small suggestion: for more indulgence, use 50% roasted hazelnuts!
You can also make associations: almond-hazelnut, cashew-hazelnut, etc.
If you put less water (750 ml instead of 1 liter, for example), you will get a slightly creamier and more intense tasting milk.


---
And then … Above all, don't throw away the okara hazelnut you will collect during this recipe! (Hmm … rest assured that it hasn't been long since I learned this word learned!).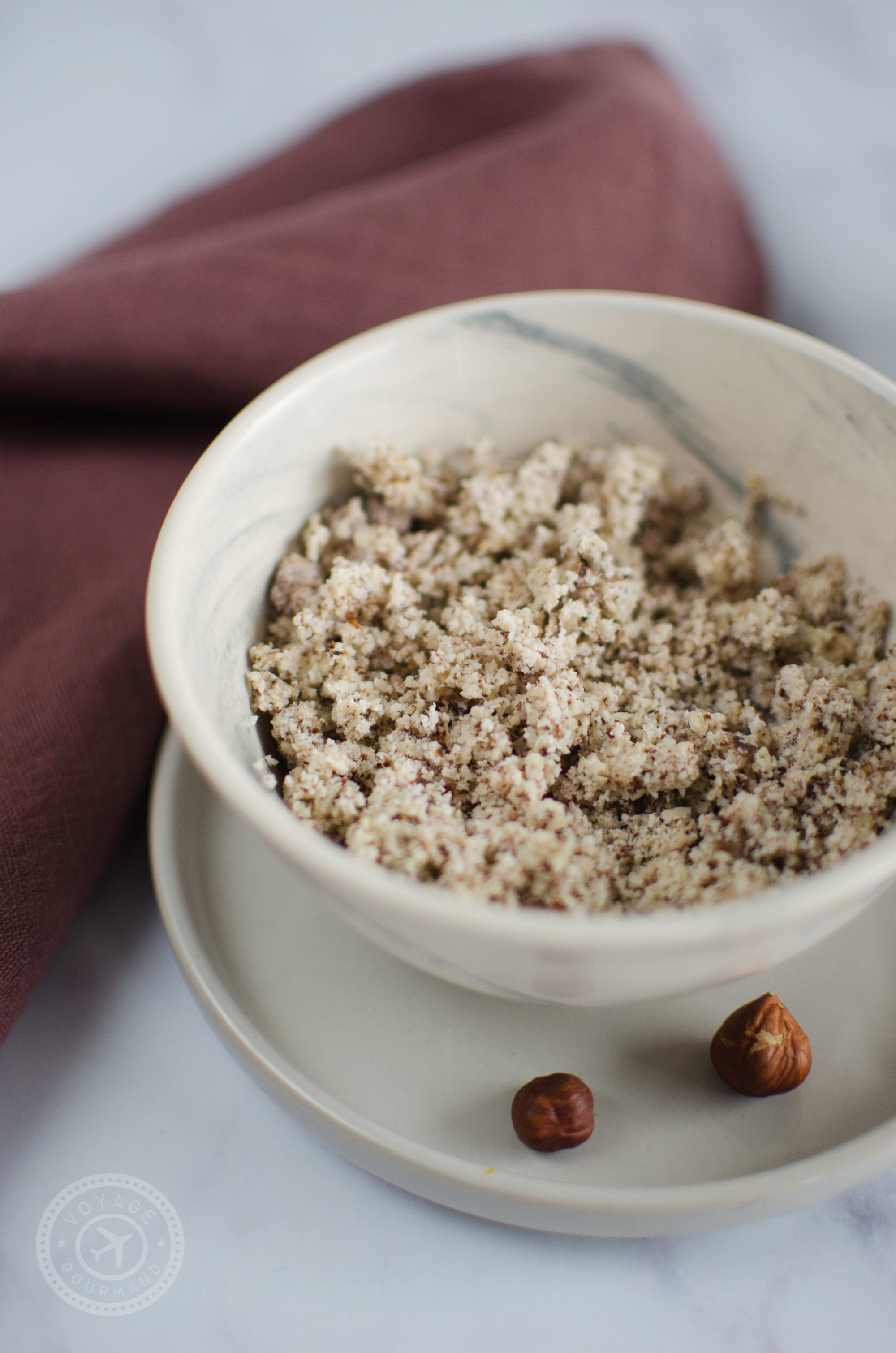 This is the hazelnut residue that will remain in the gauze or in the bin of your extractor.
Actually, what you will recover is neither fragrant nor very tasty … But it is very rich in Soluble fiber, as well as minerals and fatty acids. Therefore, it can be used in other recipes (breads, cakes, cookies, gratins … The Internet is full of recipe ideas with okara … and I would not stop offering you a future recipe with my hazelnut okara!).
And you, are you a fan of vegetable milks? Tell me everything 🙂