New York: from Chinatown to Little Italy through Soho and Flatiron District
Posted On février 5, 2020
5 p.m., cycling day by discover brooklyn ends, we are at the foot of the City Hall and take the direction of Chinatown to discover this emblematic district of New York that continues to grow and invade the other surrounding neighborhoods.
---
Bowery District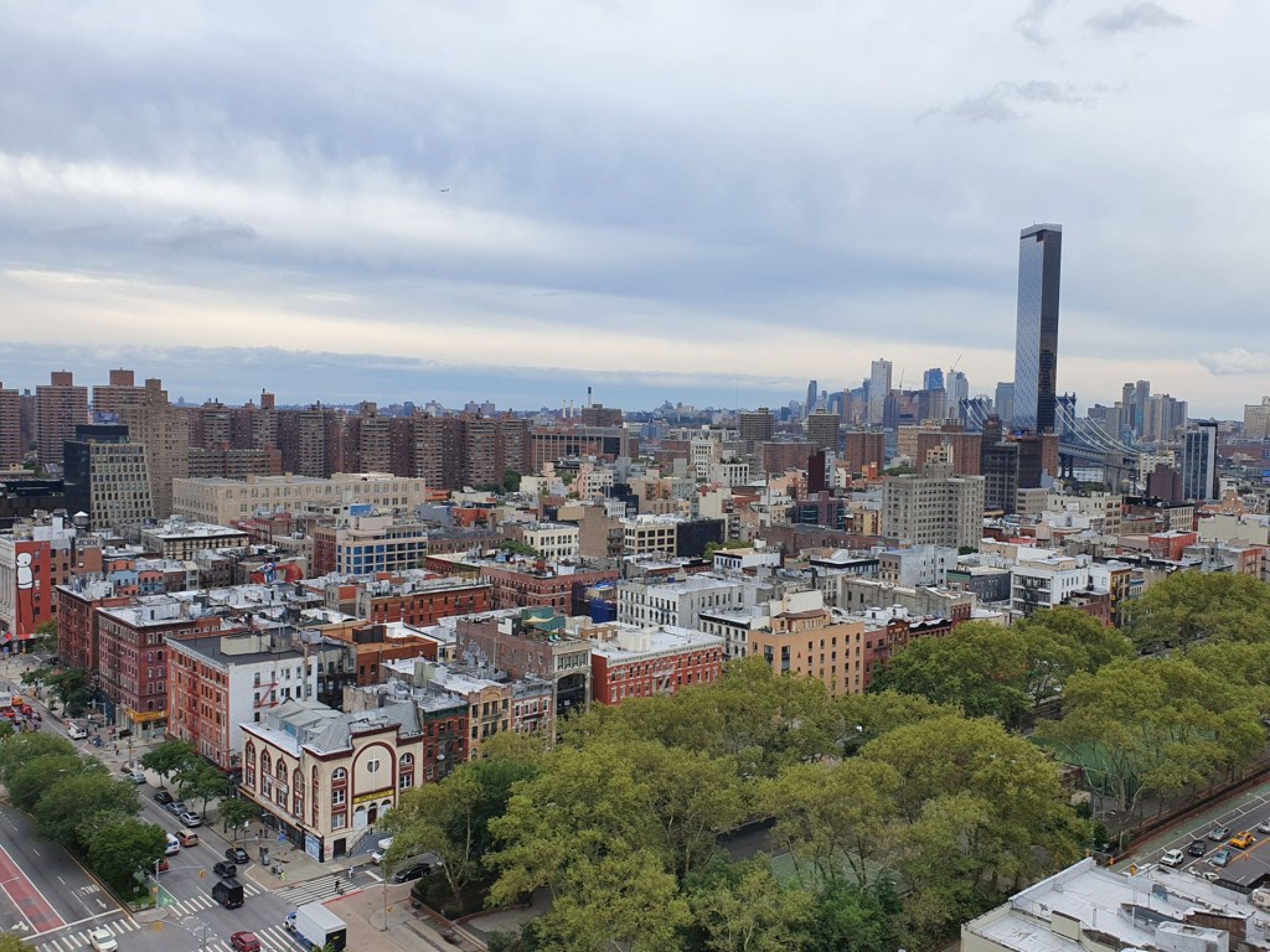 But first, little tour of Bowery, in the heart of Lower east side, to enjoy the view of the neighborhood from the tallest building, which is none other than the hotel Citizen M Bowery.
We are staying at another Citizen M hotel, the one in Time square, and here it is also excellent: a modern and colorful hotel, where art is presented in all its forms, but also culture: a fabulous library with free access, a street art museum inside establishment and on the 20th floor a bar in the roof Cloub M, Which offers a magnificent view of the neighborhood.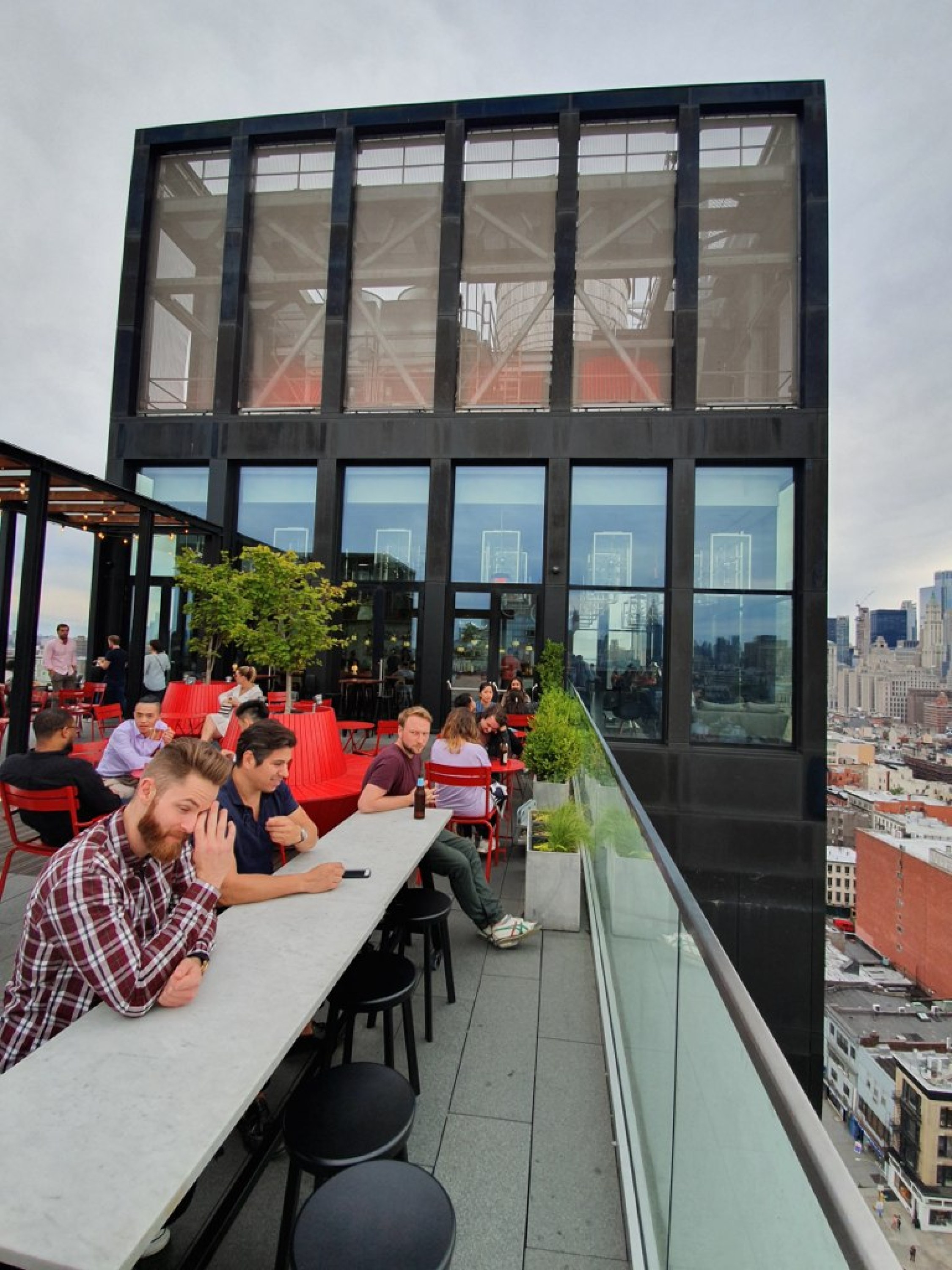 We take the opportunity to have a small cocktail, the place is really nice, you can't miss it during a stay in New York! The terrace is only open in summer, but otherwise, the glass bar is also very nice. It is not only for hotel guests.
The location of the hotel is also excellent, the subway is right next door and is in an excellent location to visit New York. The bathrooms of the bar are also worth a visit.
---
Chinatown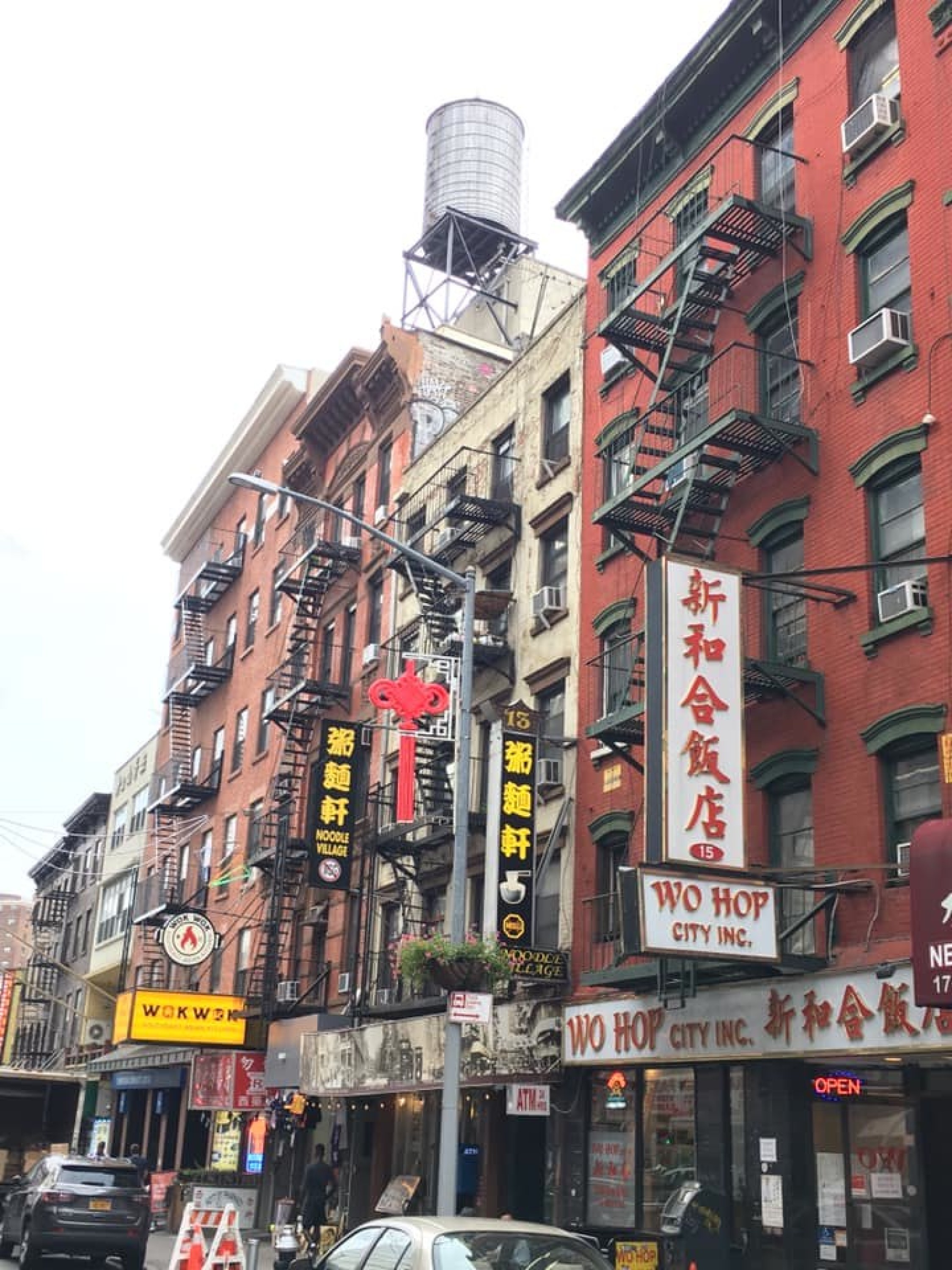 Now is the time to discover Chinatown. After visiting several cities in the USA. UU. And Canada, it is not uncommon to find Chinese neighborhoods that do not go unnoticed: many gourmet addresses with attractive scents, merchants that offer exotic products, teas and seafood and dried fish that perfumes the sidewalks of cities, posters in Chinese, always very colorful.
I have great memories of the Chinese neighborhoods in Vancouver, Portland Y San Francisco, with magnificent doors that show the entrance to the Chinatown, quiet Zen gardens and tea rooms amid the hustle and bustle of a city.
In New York, none of that, but a very lively and colorful neighborhood that didn't move me more than that.
We walked the streets, looked curiously at the stalls of food vendors, gave me a feast with a matcha latte (without sugar), accompanied by tapioca pearls with black house sugar. Yfang tea.
This shop is perfect for bubble tea lovers, who are looking for gourmet flavors, based on natural products. Here they make their own cane syrup and do not use syrups with artificial flavors.
I was no longer hungry after my bubble tea to taste the ice cream in taiyaki that make you dream on Instagram: the cone is replaced by a taiyaki, this type of Japanese fish-shaped waffle. Visually throws, flavor level I can not tell you, to try next time!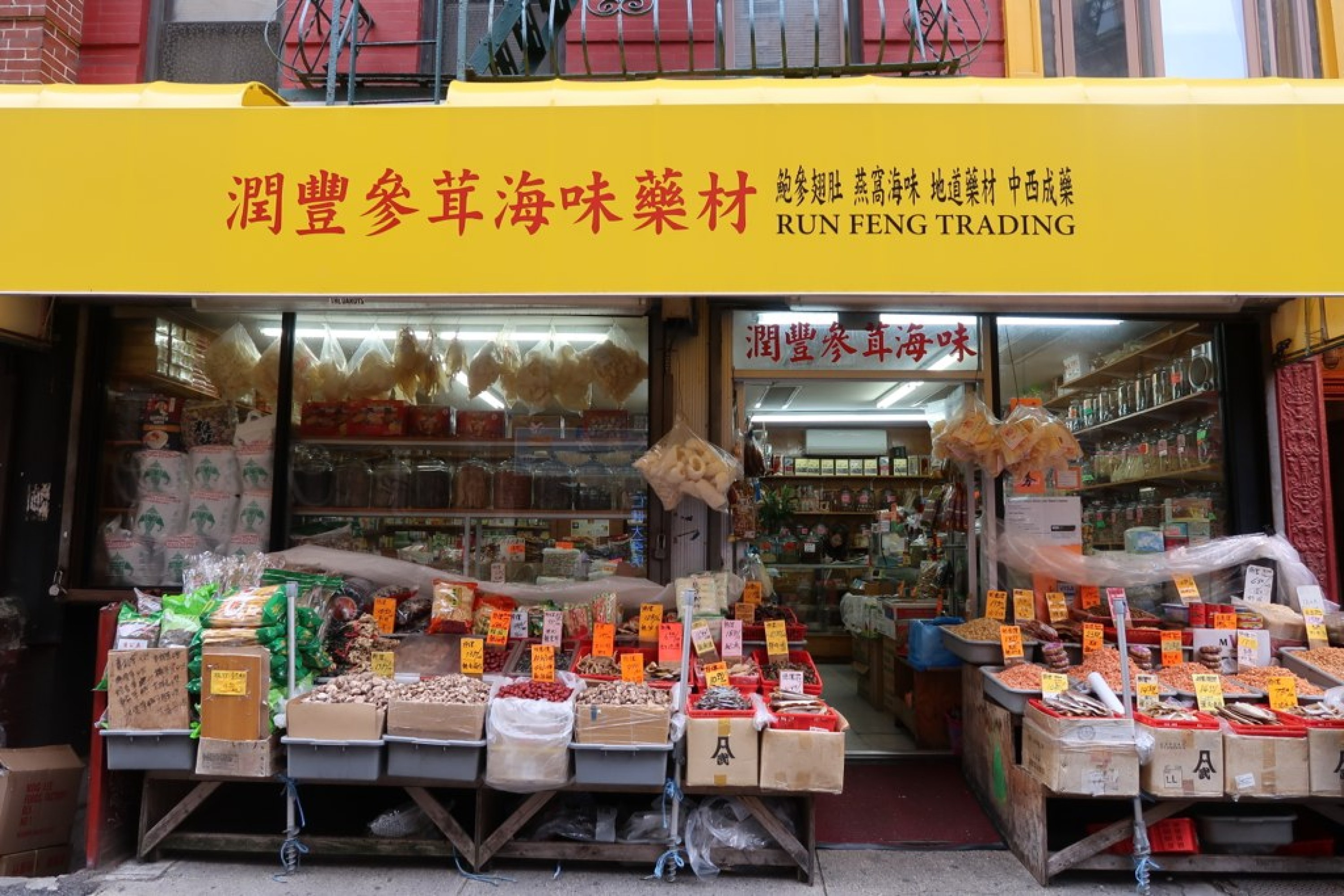 ---
Little-Italy District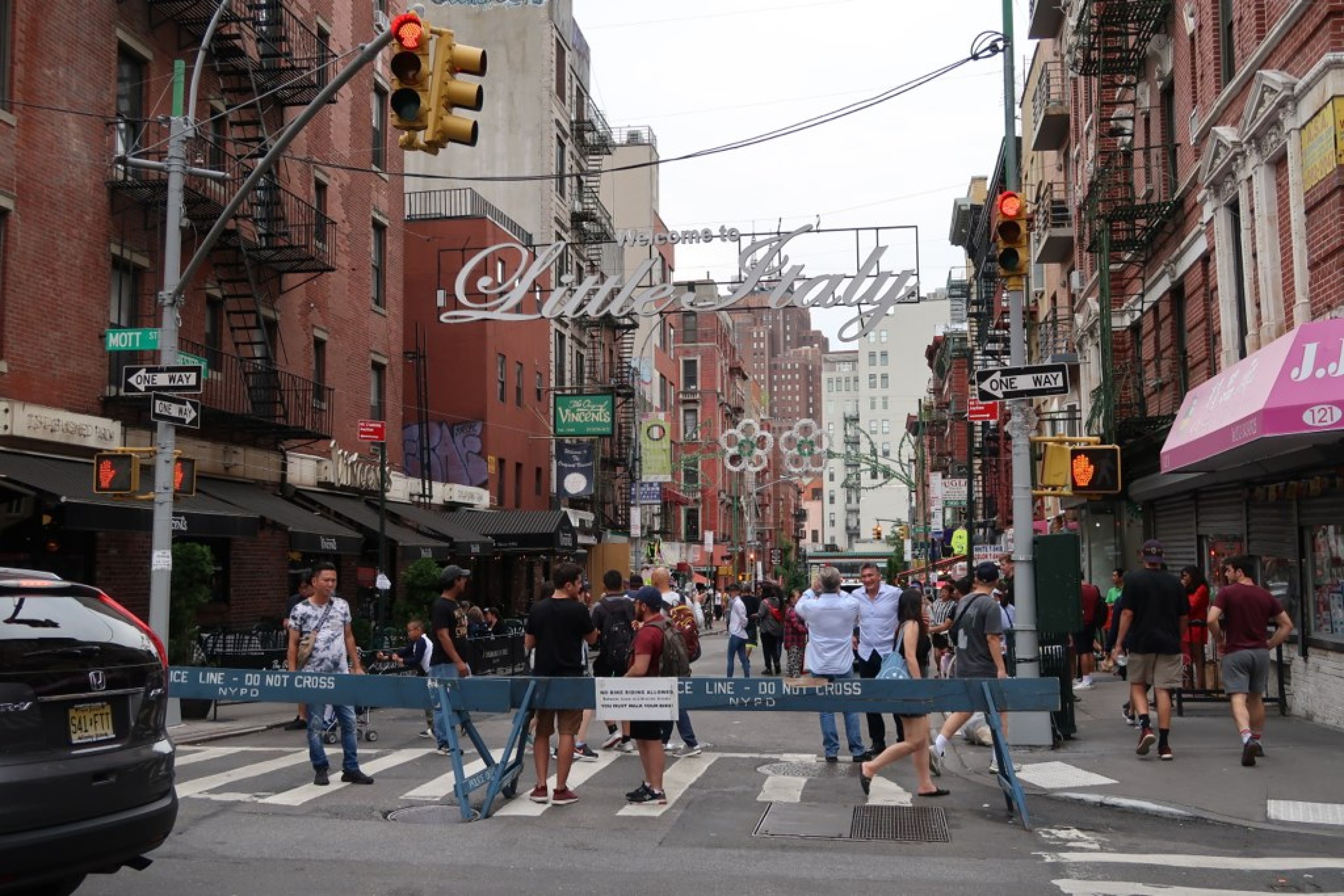 Then we go to the Italian neighborhood next door, Little italy. It's really very small, nibbled year after year by Chinatown.
The main street, Mulberry Street, is full of Italian restaurants, but that means there are more tourist addresses than a typical neighborhood, and it seems that the real Italian district of New York is not in Manhattan but in the Bronx.
In any case, walking the streets was nice! There are also some murals, a project that was launched in 2012 to make Little Italy the first district of Manhattan dedicated to street art.
On Mulberry Street, we find the fresco in Audrey Hepburn, produced in 2013 by Tristan Eaton.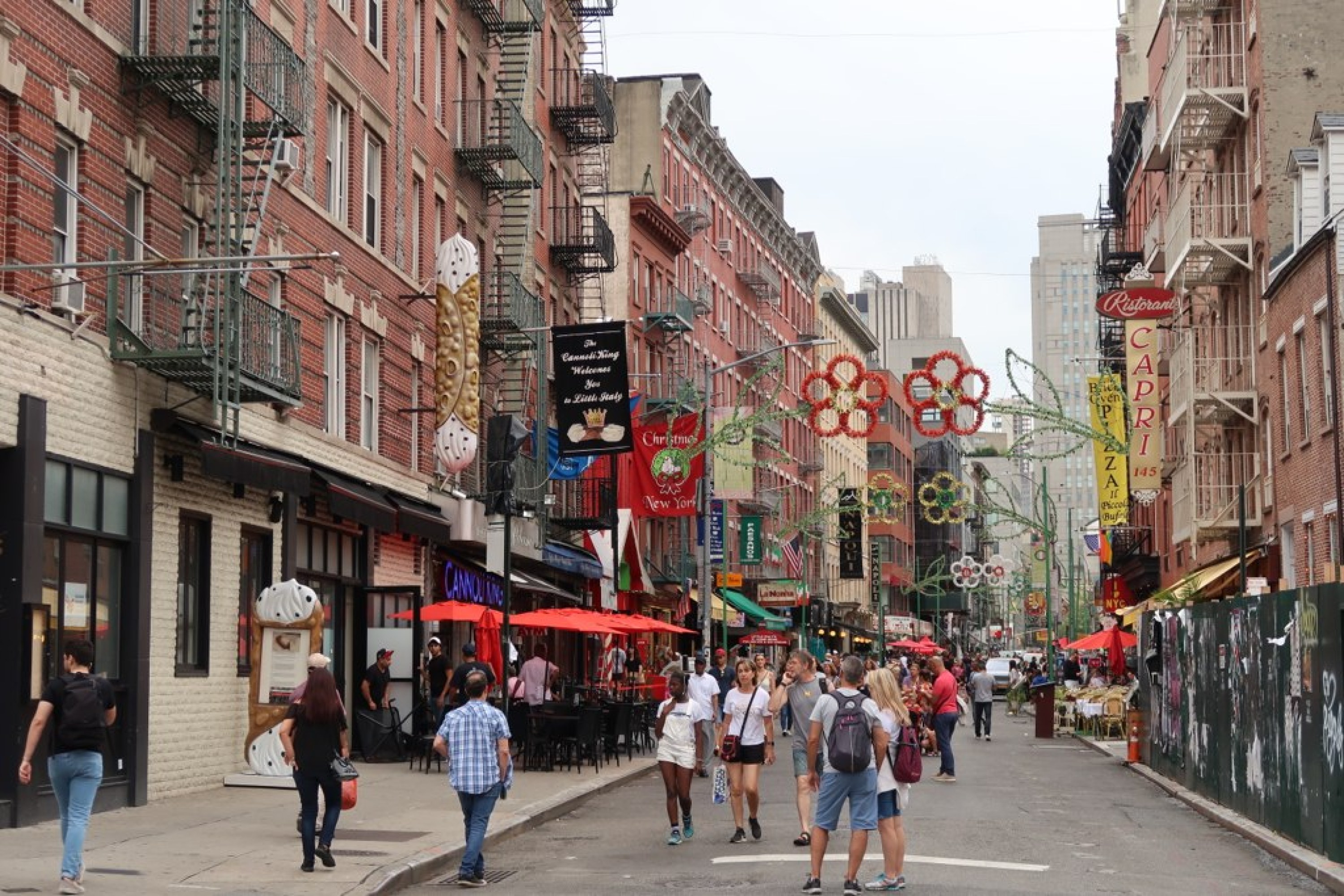 ---
Soho District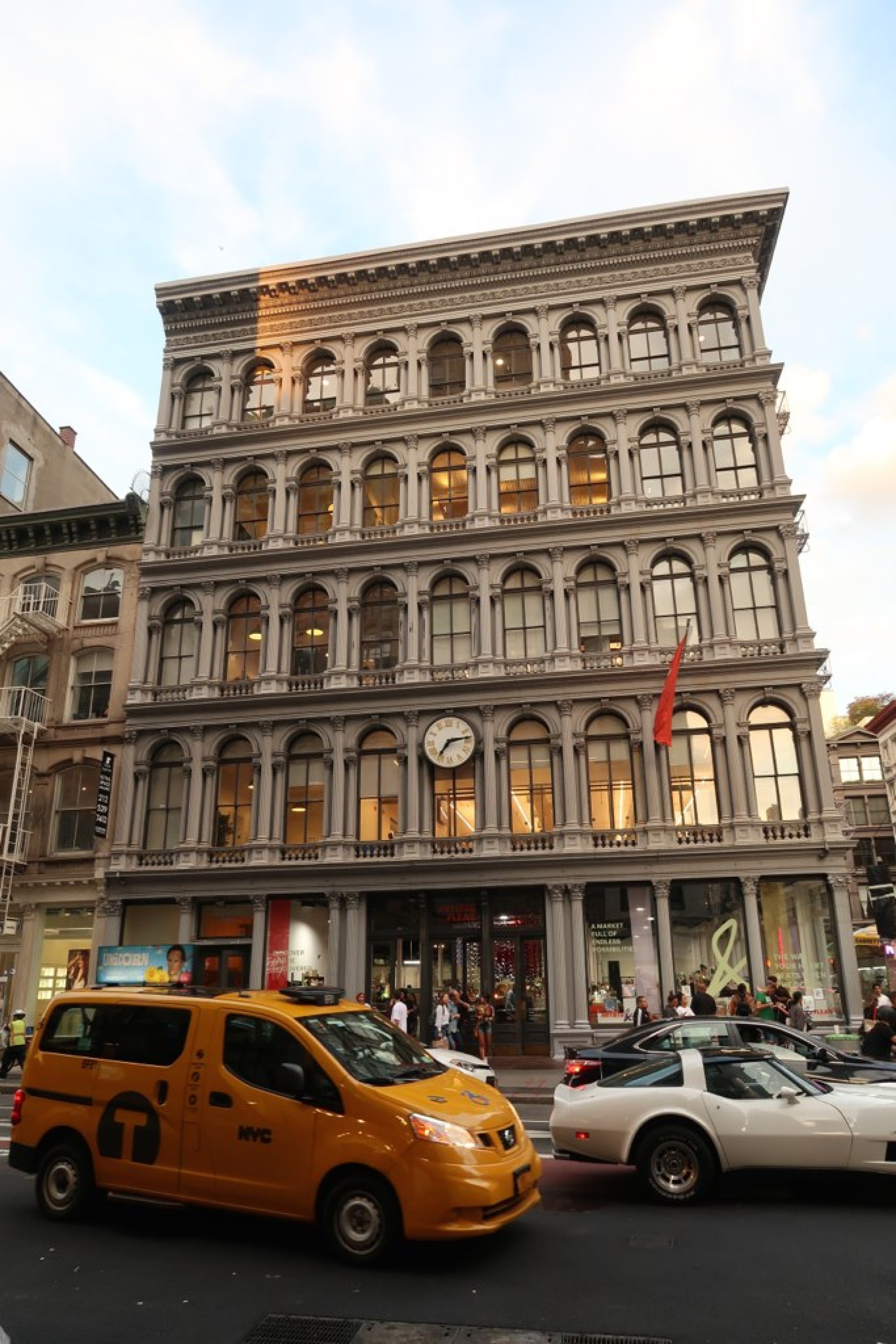 We continue our discovery on foot from Manhattan, in the direction of Soho district, which we also study on foot. It is very architecturally rich, because it is made up of huge buildings that were previously textile factories.
These buildings have a particularity, is that they use metal as a construction material, they are the Cast Iron Buildings and Soho regroups several blocks of this type of buildings, the first ones built in the United States and classified in the Historic cast iron district SoHo.
The appearance of the neighborhood, therefore, has nothing to do with those where there are skyscrapers of glass and steel, these are buildings of five to six floors, with large windows and detailed decorative elements. (columns, arches, ledge, friezes, etc.).
The area is known for its lofts, art galleries and all kinds of shops, but it was the buildings that really impressed us, and discovering them at the end of the day was very pleasant.
---
Flatiron District
Our day is not over, and we chose to take a subway trip to the district of Flatiron building, where I saw several places for dinner: Luke & # 39; s Loabsters, Tacombi, Burger & Loabsters & Eataly.
First we enjoy the view of the Flatiron building, emblematic of New York. It is located in the Midtown neighborhood, at the crossroads of 23rd Street, 5th Avenue and Broadway.
It is a cast-iron building like the ones we saw in Soho, and its iron shape is unique in New York, because it is at the only crossroads that does not respect the city's alignment plan. with right angles
I also really like the very elegant Tiffany watch that brings its charm in its place!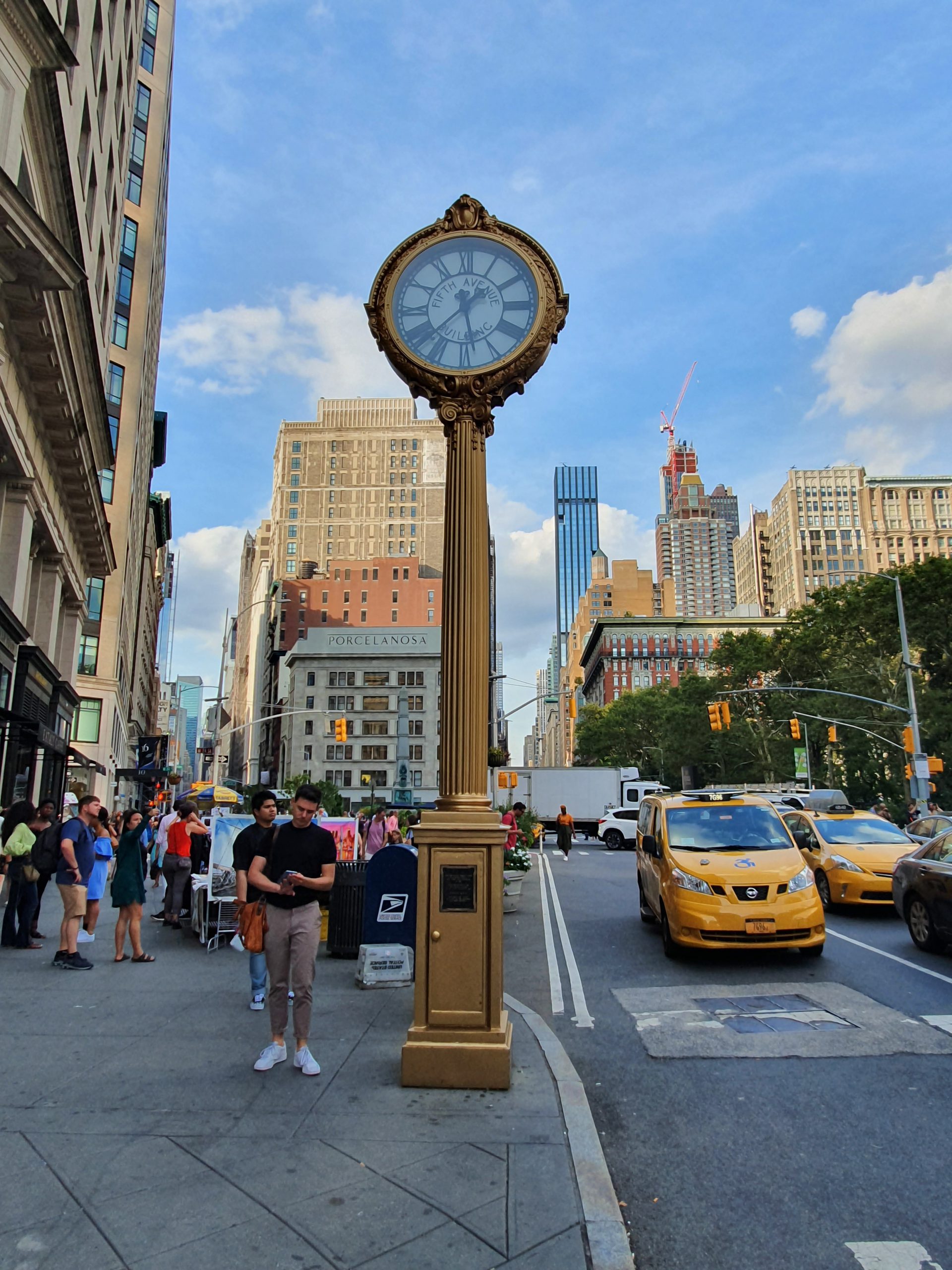 A quick trip to the Lego store to fill in the passport of a boy who collects Lego stamps from around the world, and finally we return to Eataly.
---
Eataly
A few years ago, I had seen a report on this temple of Italian food in New York, and the place impressed me, I knew it would be on the list of good addresses Food to try in New York.
It is not a restaurant or a shop, it is a mixture of the two: it is a huge complex where there are restaurants, takeaways of Italian specialties, places to taste in the place, but also what to buy all the ingredients for Italian cooking, including books , kitchen utensils and wine.
It's beautiful, the products dream, it's huge, it makes you want to try everything, buy everything! Prices are at the height of New York, like 229 euros per source with sparkling water.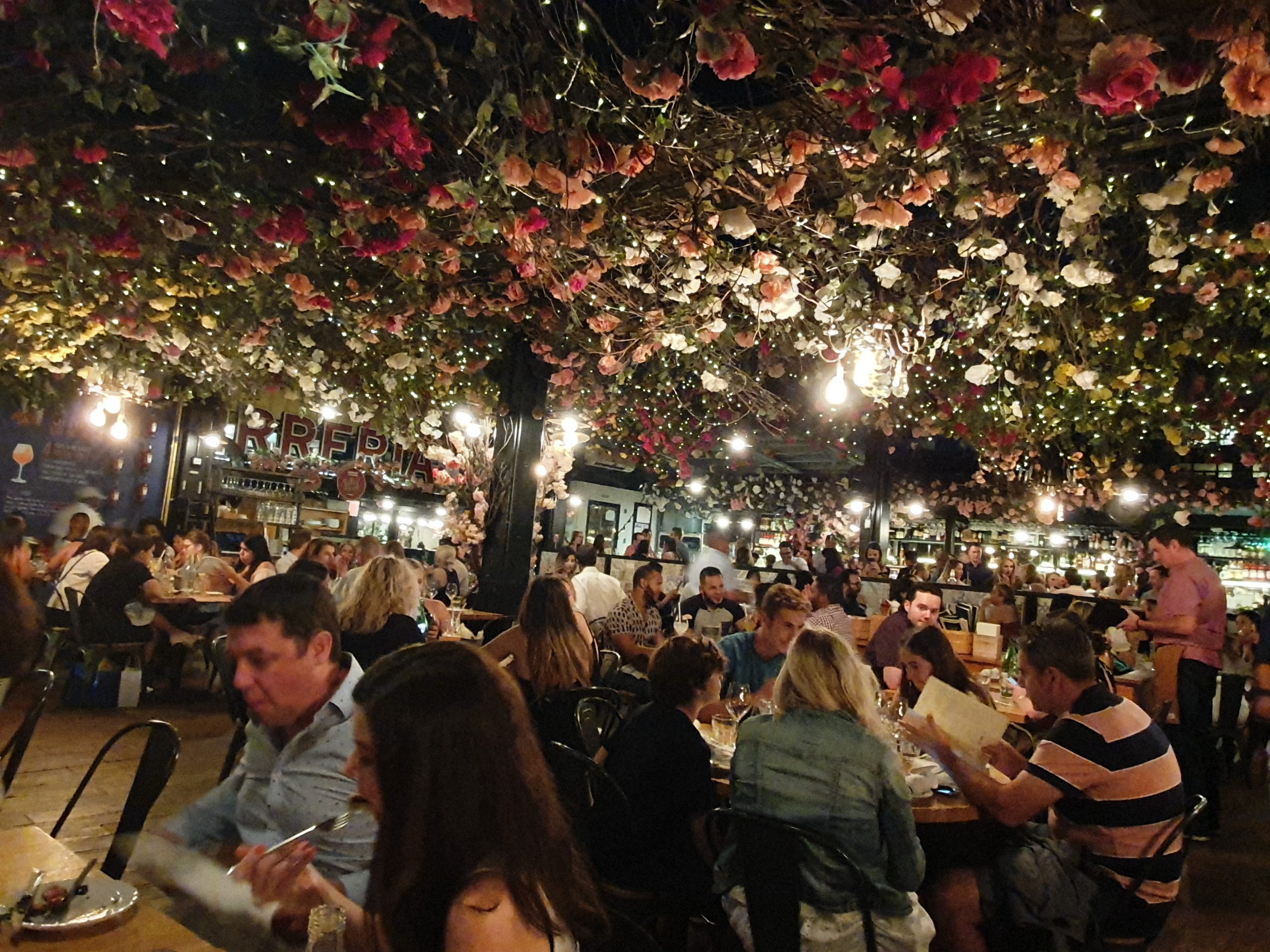 In New York, there are two Eataly stores, one located in the financial district, next to the September 11 Memorial, and another located in the much larger Flatiron district.
After making a first tour of the store, we headed to Serra, the rooftop restaurant, with crazy decoration. Last summer, the glass ceiling and the walls were covered with flowers.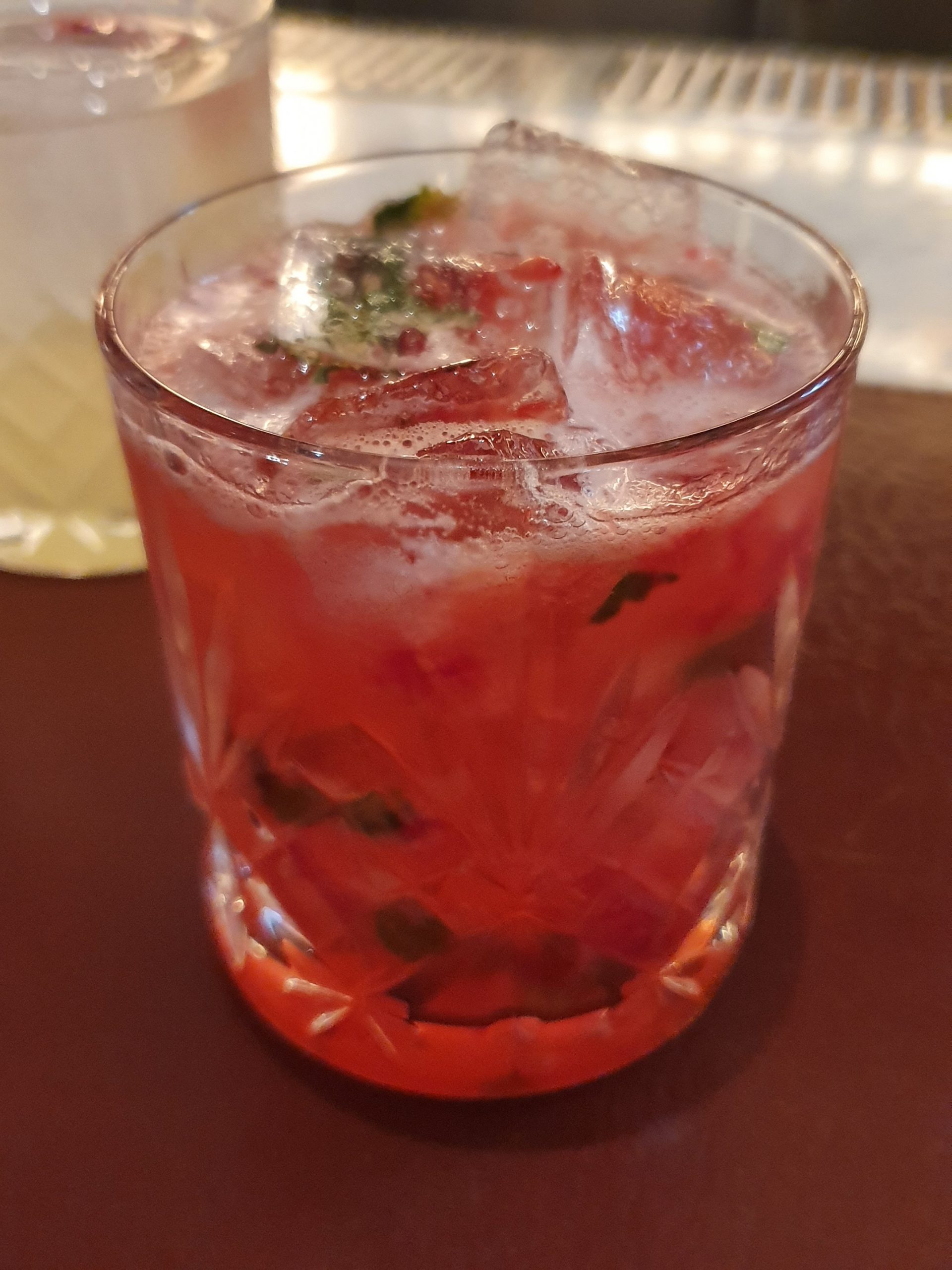 Inevitably, the place is popular, I didn't book in advance, it's barely 7:00 p.m., I have a table for 9:00 p.m. My dear shows infinite patience, so we have time to try the bar in Negroni It offers several versions of this Italian cocktail.
I also have time to repeat the restaurant tour 3 times, before having our table around 9:30 p.m. In other words, the busy day and the wait were suitable for us, we asked for a board of cold meats and Italian cheeses (¡ everything is excellent!), a salad made to have some greenery and less expect hot dishes, and quickly take advantage of the place.
To do it again during another stay in New York, but at noon to have fewer people, or booking early in the evening!
All my addresses mentioned in this article are on my saved Google Maps card to save on your phone during your stay in New York!
Do you want to take a guided tour of New York?
Book before leaving with New York in French ! I tried 3 visits with them, it was great to discover the city even better. All guides speak French and that is a real advantage.
Click on link to benefit
the best rate with Audrey Cuisine