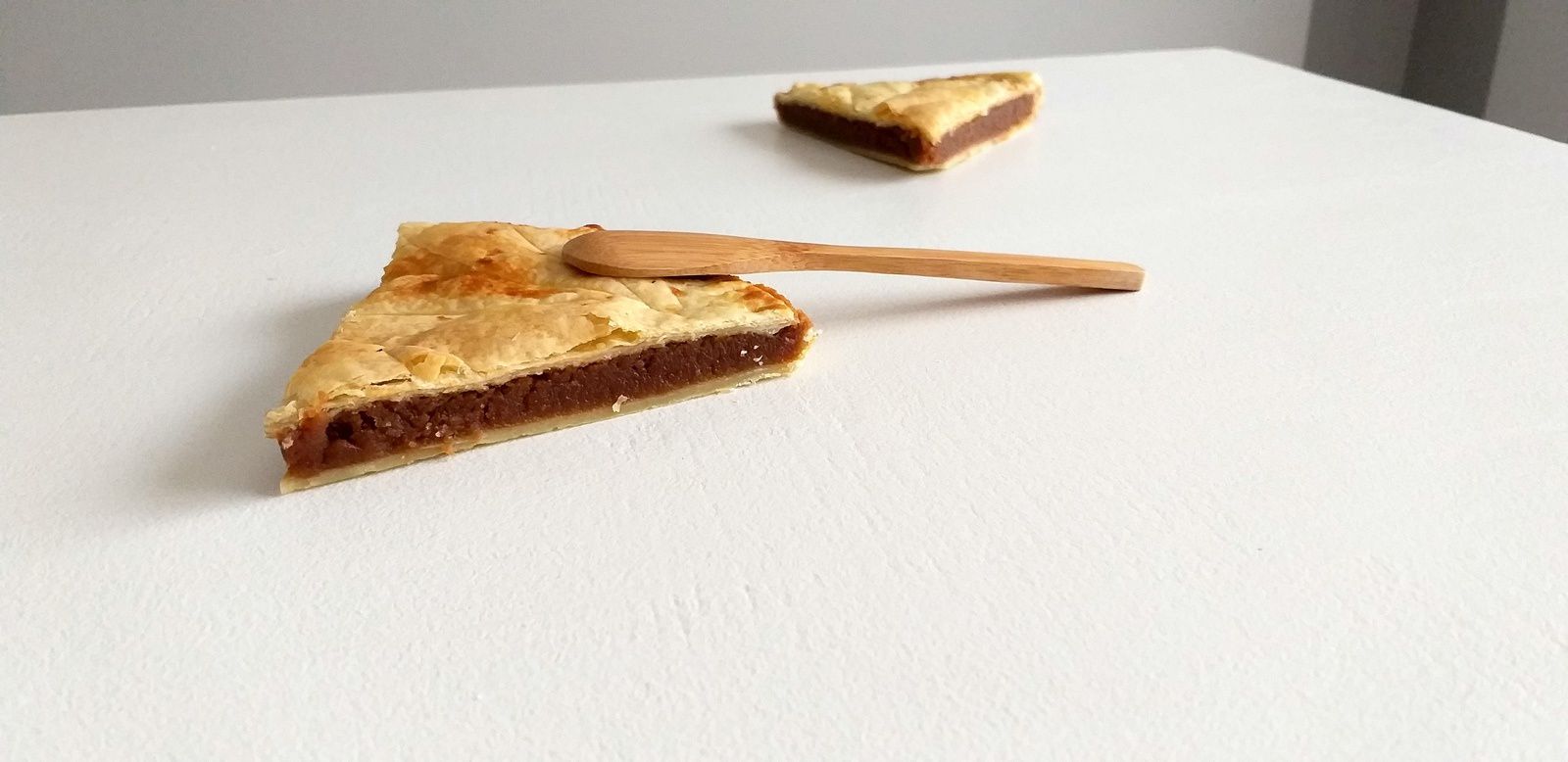 For 6 persons
preparation: 15 minutes
Cook: 30 minutes
rest: 30 minutes
2 puff pastries

60 g butter

200 g of chocolate praline

125 g almonds powder

50 g of sugar

2 eggs

1 yolk + 1 teaspoon of golden milk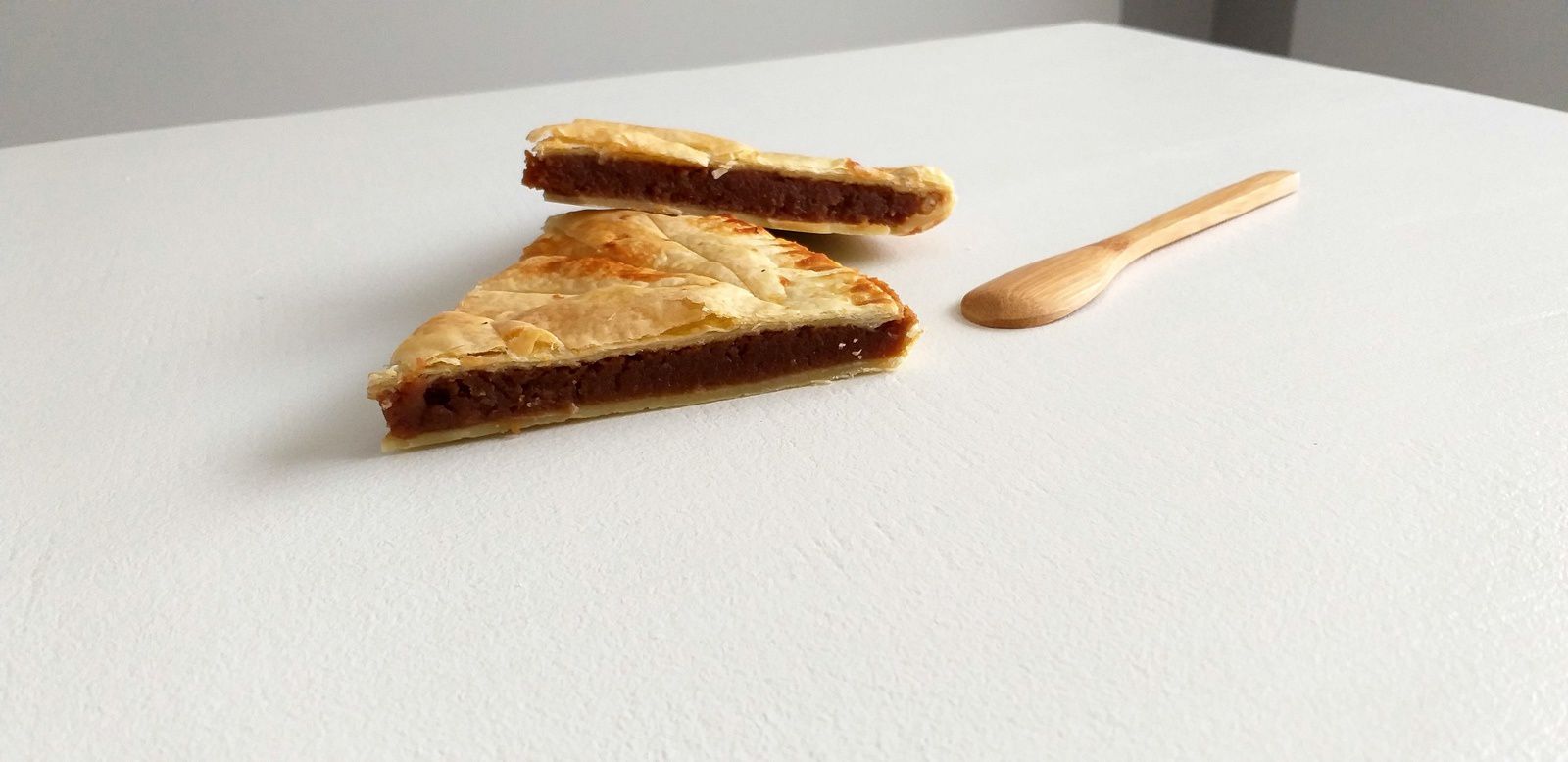 Preheat the oven to 180 ° C.

Melt the chocolate Pralinoise.

Beat the sugar and the soft butter, then add the almond powder. Add melted chocolate and eggs.

Organize a circle of dough, place almond cream praline on it, leaving 2 cm of dough around, soak slightly with a brush and water.

Place the bean and cover with the second puff disk a little larger, weld the edges by pressing all

.

Brown the top of the cake with a beaten egg.

Place the cake in the refrigerator for 30 minutes, take it out, draw your patterns with a knife without piercing the dough.

Bake at 180 ° C for 30 minutes.