Rustic soup with vegetables and sausages from Toulouse
Posted On février 10, 2020
I like Soups with many good things, Garnished with vegetables, tender pieces of meat and legumes. As a Minestrone (less meat, more pasta) or as garbure (without a delicious candied duck), in short, you see the type of dish, complete, generous and delicious.
I put what I had in the vegetables in the refrigerator (white cabbage leftovers, carrots, spinach), a can of mix canned beans (These, I also like in salads) and Toulouse sausage lying in the freezer. What a nice empty closet!
You have to think about simmer the day before to allow time to cool the soup and degrease the broth (Anyway, the sausages are chubby!). Therefore, it is the perfect dish to cook on a Sunday and serve Monday night without the need to cook.
With some mustard, bread, we loved it. Even that I saved the rest for a lunch was so good!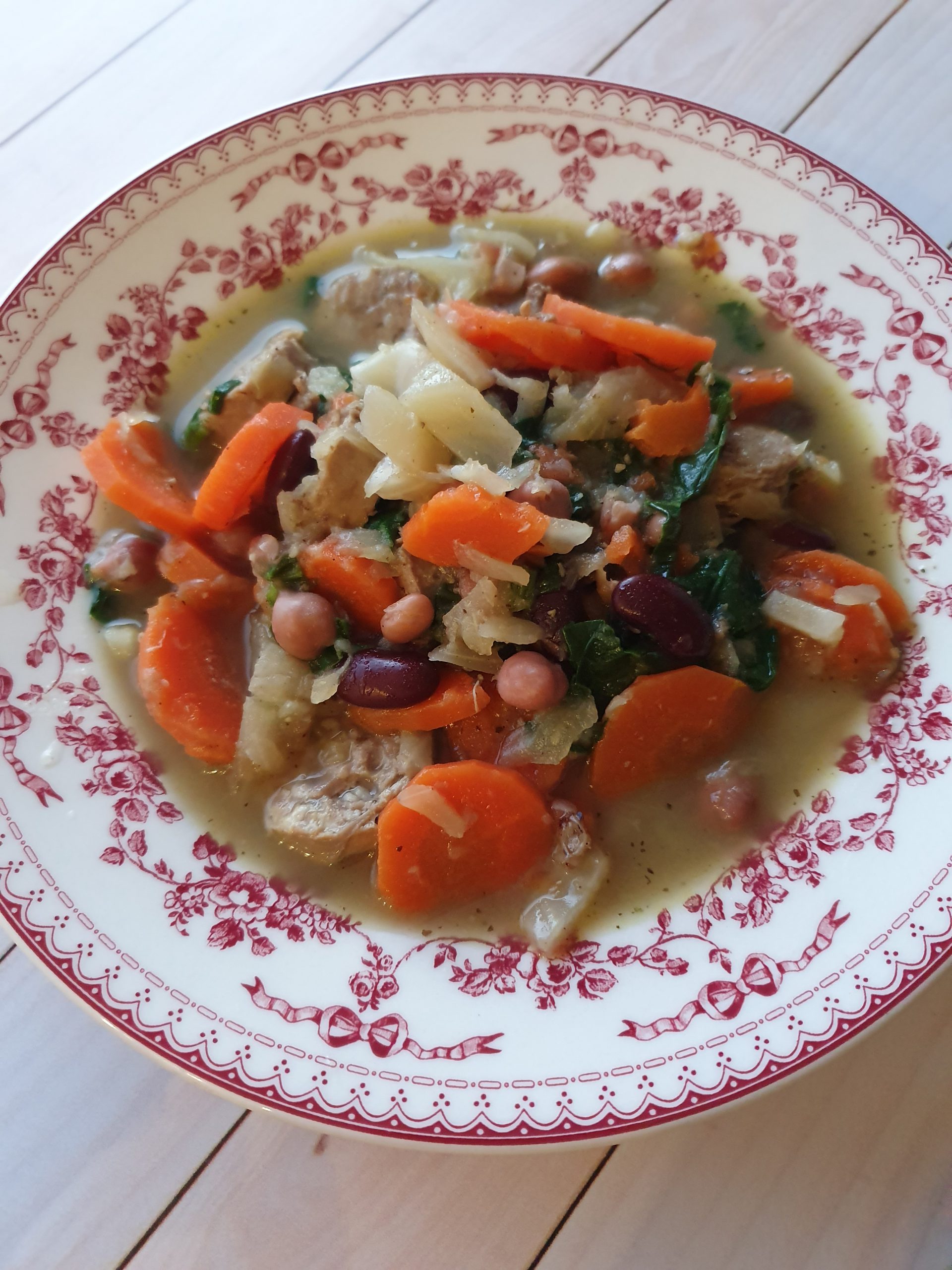 Rustic soup with vegetables and sausages from Toulouse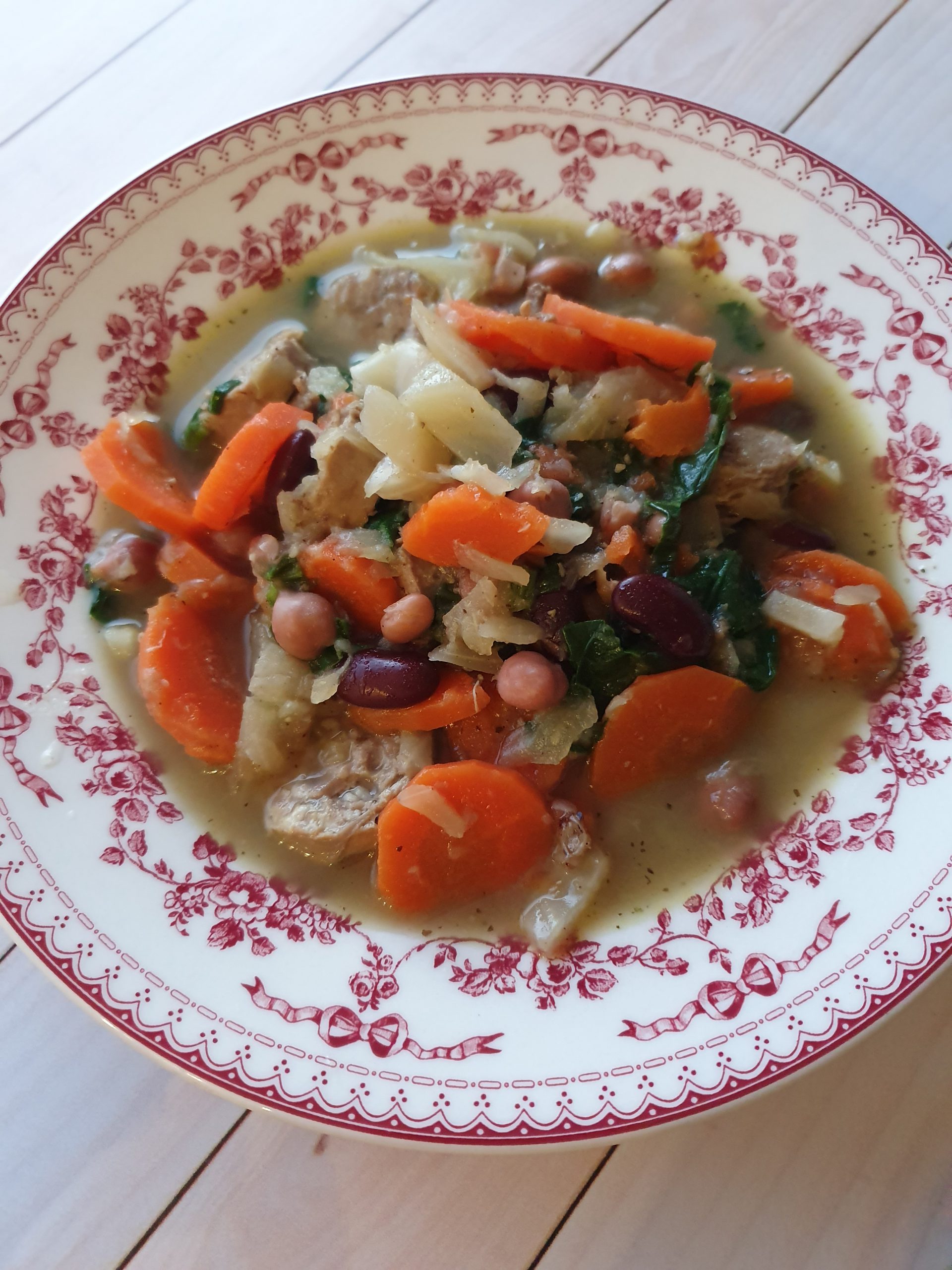 ingredients
500 g of Toulouse sausage

400 g of natural canned beans

1/2 white cabbage

3 carrots

1 onion

1 clove garlic

2 handfuls of fresh spinach

Spice mix for vegetables (Terre Exotique)

Espelette pepper

Salt pepper
preparation
Peel and chop the garlic and onion. Heat a saucepan and brown the Toulouse sausages with garlic and onion for 5 minutes, mixing regularly.

Add the carrots washed, peeled and cut into rings. Continue cooking for 5 minutes and then add the cabbage. Cover with a good liter of water.

Add the mixture of spices and herbs for vegetables, salt (this replaces the broth), cover and simmer for 30 minutes. Add the beans, rinsed and drained at the end of cooking.

Let cool, refrigerate to degrease the broth: the fat remains on the surface.

On the day of the tasting, reheat for 20 minutes over low heat. Add rinsed and chopped spinach after 10 minutes of cooking.

Adjust the seasoning with salt and pepper, cut the sausages in rings and add some Espelette pepper. Serve all hot.
5.0.7
Copyright © 2019 Audrey Cuisine. All rights reserved.